Theme For 2019: Smart Logistics
Entering 2019, CeMAT ASIA Innovation Salon will continue to join hands with partners to lead the trend of logistics industry, promote exchanges among industry peers and drive the development of logistics enterprises. At present, "Industry 4.0", "Made in China 2025" and other concepts have taken root after birth, calling for the logistics industry to advance side by side. CeMAT ASIA Innovation Salon 2019 will focus on the theme of "Smart Logistics" and invite elites and professionals to strive for greater progress of the logistics industry under the intellectualization goal together with big shots of the Innovation Salon.

A Glance at Agenda:
Stay closely to the theme, and invite more Party As and industry experts to participate in discussions on hot topics ranging from e-commerce logistics, fresh food, intelligent manufacturing, home logistics to vehicle and parts logistics, among others. Other highlights include master talks, brainstorming activities and so on.

Day 1 October 23
Topic in the morning: The new future of world logistics
Recent years have seen rapid growth of Chinese logistics industry, which, either in a direct or indirect manner, has propelled the rapid expansion of Chinese logistics equipment market.Intelligent and agile high-tech logistics equipment are developed to play a great role. However, while enjoying the benefits of increasingly sophisticated technologies, logistics enterprises also face new challenges brought by changes in the big picture. At the opening of CeMAT ASIA Innovation Salon 2019, logistics giants will gather together to explore future development of the industry.

Topic in the afternoon: Intellectualization Powers the Logistics of Fresh Food
Partner: China Storage & Transport Magazine
Themed on "Intellectualization Powers the Logistics of Fresh Food", the salon activity held in the afternoon of the first day will organize participants to make exchanges and discussions on current logistics costs of fresh food, and explore an optimal solution to minimizing the logistics costs of fresh food while maximizing the product quality, so as to inject new vigor to the fresh logistics market already confronted with profit bottlenecks. This activity will invite fresh food logistics experts from fresh.jd.com, Fresh Hema, Missfresh, Dematic, Jungheinrich, Quicktron and other enterprises!

Day 2 October 24
Topic: From Intelligent Technology to Smart Supply Chain (TBD)
Partner: Fraunhofer IML
How important is the supply chain to an enterprise? To put it simply in one sentence: Supply chain decides the development height of an enterprise. What's the role of ever-changing intelligent technologies at present in supply chain innovation? As an important link in supply chain, what's the significance of logistics intellectualization for building smart supply chains? CeMAT ASIA Innovation Salon 2019 will present you a deep insight into intelligent technologies and smart supply chains.

Day 3 October 25
Topic in the morning: Home Logistics
Partner: Home Logistics Branch of China Association of Warehousing and Distribution
Logistics & Material Handling Magazine
As the basic consumer goods industry, the home industry, with the highest marketization level in China and the strongest international competitiveness, has become one of the most concerned industries enjoying greatest development potential. Second only to real estate and automobile industries in terms of scale, it has developed into the third largest industry contributing to China's economy. The Innovation Salon will seek to identify the problems in home product logistics and develop countermeasures based on an analysis of current home industry in China and a study on home logistics. Through cooperation with the Home Logistics Branch of China Association of Warehousing and Distribution, it will promote to build home logistics into an important force boosting industry development and corporate profits.

Topic in the afternoon: Vehicle and Parts Logistics
Partner: China Logistics Equipment Committee of CFLP


CeMAT ASIA Innovation Salon

With the support of strong industry partners the high-calibre conference CeMAT ASIA Innovation Salon focusses on trending topics such as "Industry 4.0" and "Made in China 2025". The annually organized conference initiates dialogue and discussions between logistics industry experts and therefore continues to drive innovation. All presentations of the various international speakers are being translated into English and Chinese simultaneously.

In 2018, the presentations under the guiding theme of "Smart Logistics" evolved around pharmaceutical logistics, automobile logistics, global market trends and intelligent supply chains. During the three-day conference over 4,000 visitors joined lively discussions and tried to get answers on how to transform the industry towards intelligent modernization.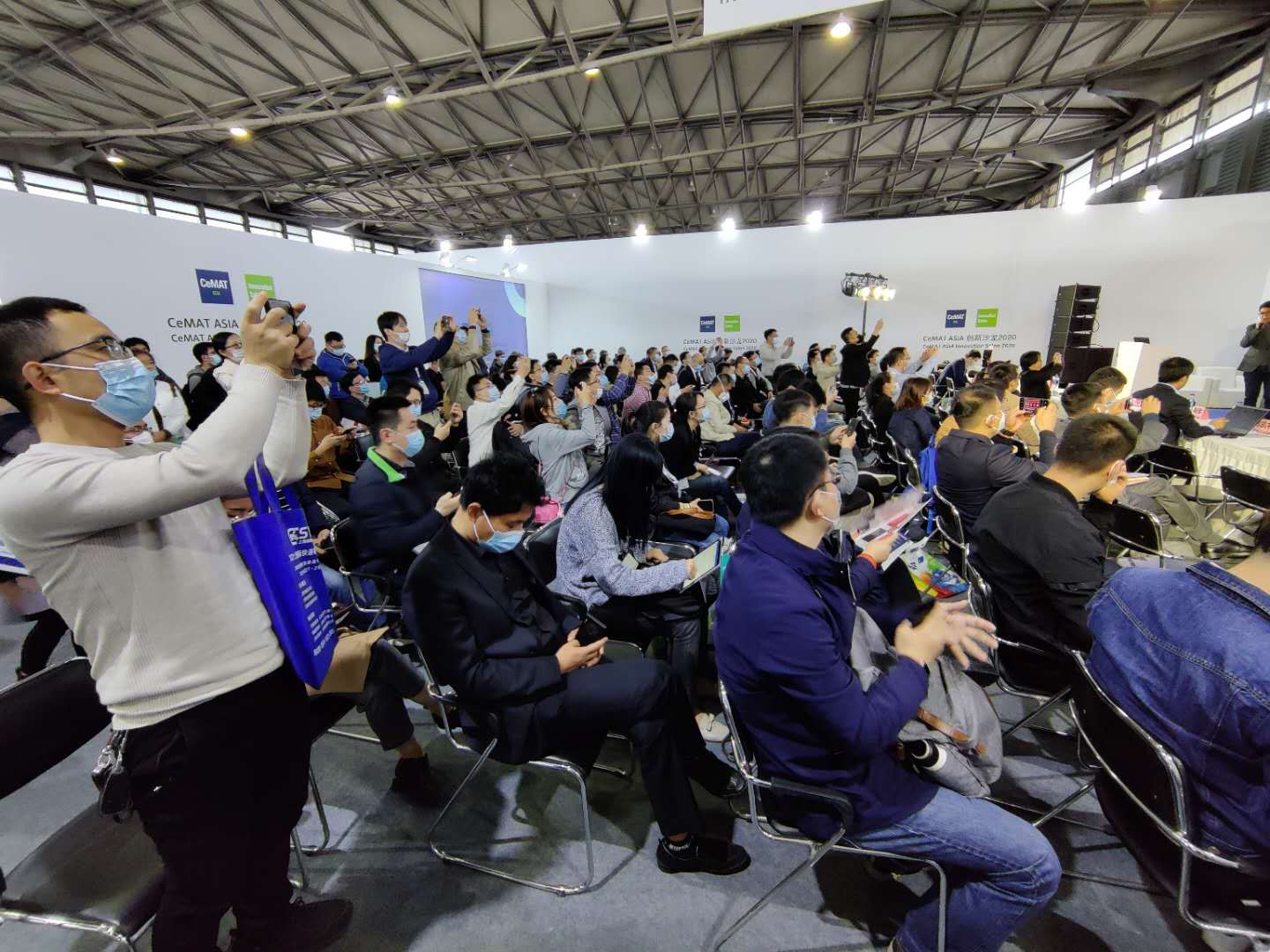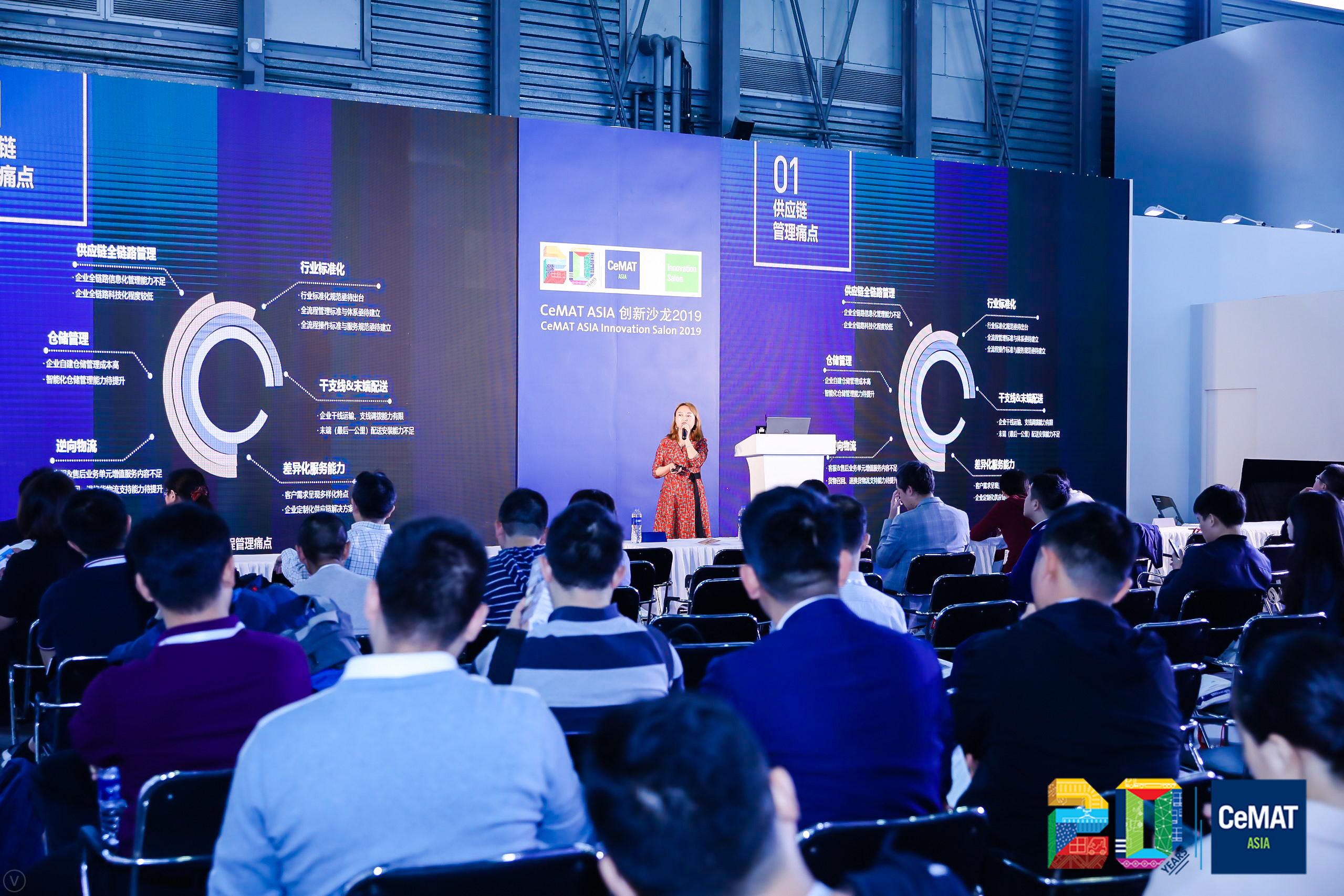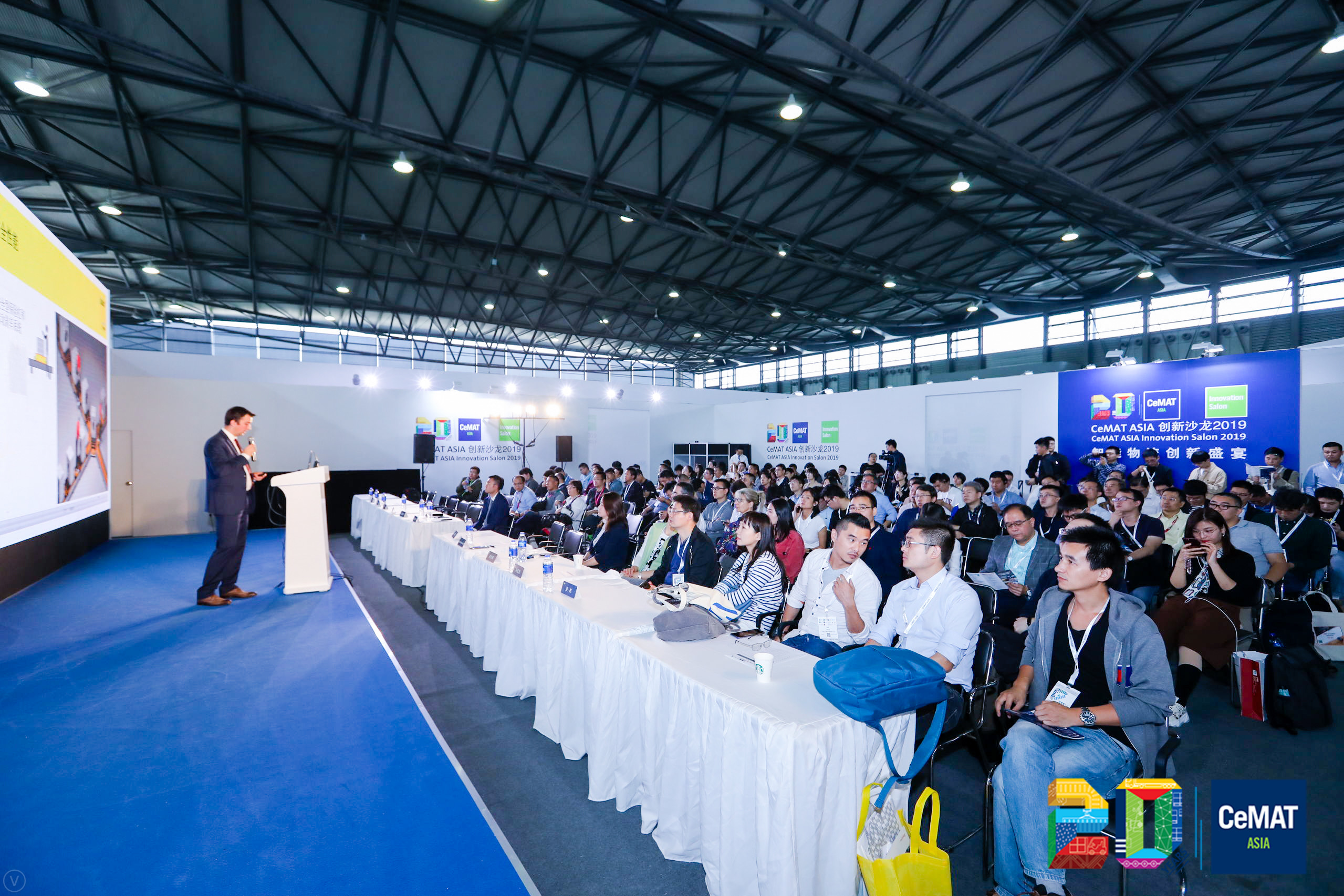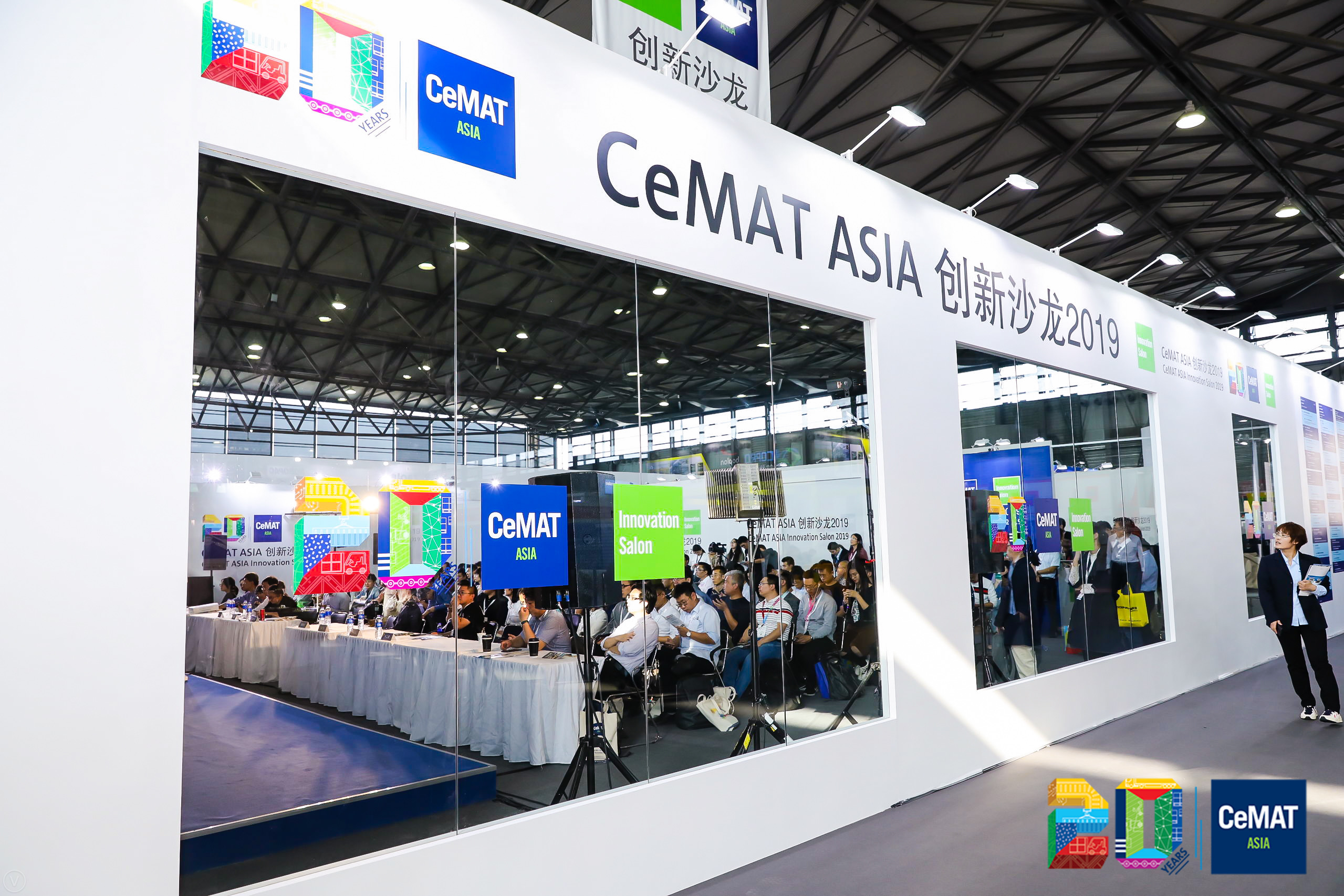 Organizers
Supporters
Co-organizers
Supporting Media
Here you can find the program of the CeMAT ASIA Innovation Salon 2018. The program will be updated a few weeks before CeMAT ASIA 2019.
23 Oct. 2019 Day 1
24 Oct. 2019 Day 2
25 Oct. 2019 Day 3