Buffett trims stake in HK-listed EV giant BYD-[fundamental judgment;supply chain;growth momentum]
2022.09.01 SOURCE: By CHENG YU and LI FUSHENG | China Daily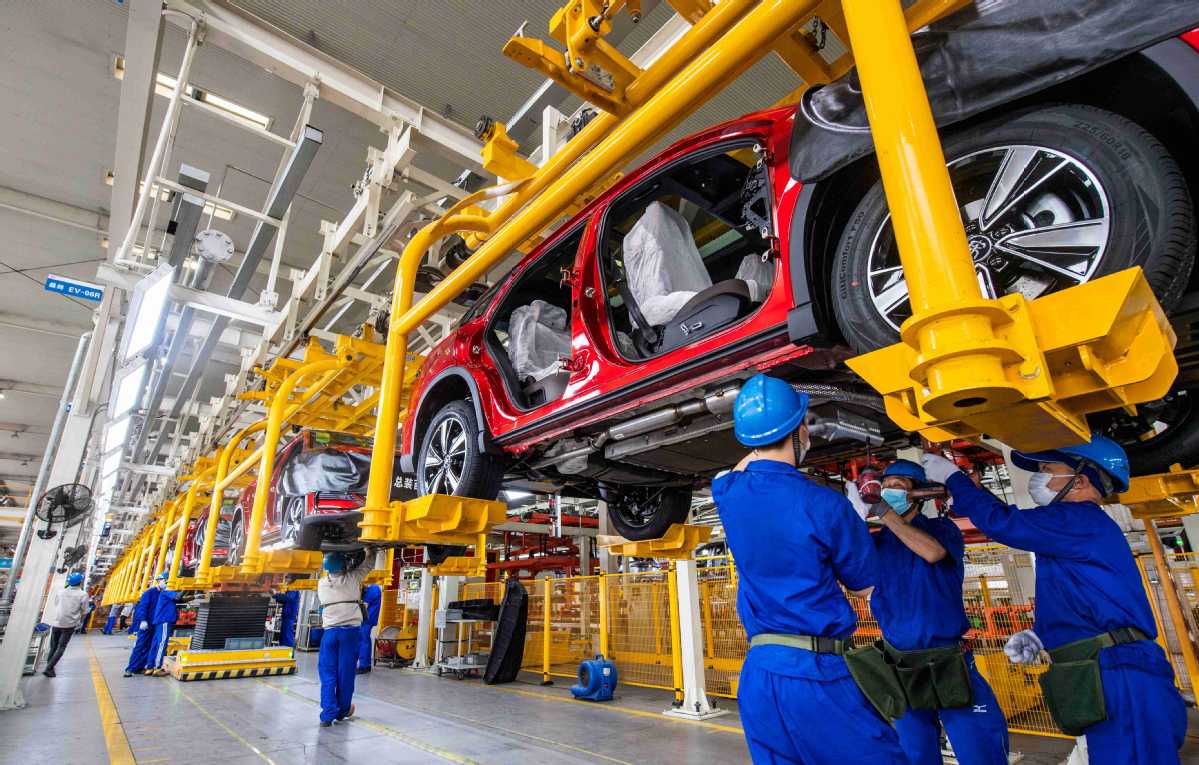 Shares of leading Chinese mainland electric vehicle maker BYD closed 7.91 percent lower in Hong Kong on Wednesday after Warren Buffett's Berkshire Hathaway trimmed its stake in the company for the first time since it bought the shares in 2008.
According to a regulatory filing late Tuesday, Berkshire reduced its stake in BYD's Hong Kong-listed shares to 19.92 percent from 20.04 percent on Aug 24, cashing out HK$369 million ($47 million).
Following the news, stocks related to new energy and associated supply chain companies generally tumbled. Share prices of new energy firm Sungrow and Ganfeng Lithium lost 12.48 percent and 5.37 percent, respectively, on the Shenzhen Stock Exchange.
Analysts said investor decisions to hold or sell shares depend on different needs, with some focused on long-term rewards, while Buffett's stake reduction in BYD did not change the fact that China's new energy vehicle sector remains promising.
"BYD's share price could come under pressure due to the move over the short term, but it does not mean that Buffett's fundamental judgment on the company has changed," said Shen Meng, director of boutique investment bank Chanson and Co.
"Driven by the popularity of new energy concept stocks in China, BYD's share price has been pushed relatively high, thus Buffett's reduction can be interpreted as a response to price fluctuations."
Berkshire, which paid $232 million in 2008 for its BYD shares, has been by far the largest shareholder in the EV giant. The value of these shares had ballooned to nearly $7.7 billion by the end of last year.
"Despite Berkshire trimming its stake in BYD, the company's growth momentum will continue, at least in the short term," said Yale Zhang, managing director of consultancy Automotive Foresight.
Zhang said the carmaker's "simple and clear" strategy to get rid of gasoline-powered cars and focus on electric and hybrid models has been successful.
But he added that as other Chinese carmakers, such as Geely, have come up with their own hybrid models, BYD will have to work harder to retain loyal customers and investors.
BYD, as China's biggest EV maker, outsold Tesla in the first half to become the world's biggest in the industry by sales. Its revenue jumped nearly 66 percent in the first six months thanks to rapid EV sales growth, and its net income more than tripled to $520 million.
A Sinolink Securities research note on Tuesday also said BYD's performance in the first half beat expectations, supported by surges in sales volume, profit and sticker prices.
The securities firm gave BYD a "Buy" rating in the note, and expects a 15 percent rise in the company's share price in six to 12 months.
Though facing woes, China maintains its top position in NEV production, sales and ownership globally.
The China Passenger Car Association raised its estimate on EV sales to a record 6 million units this year, after releasing data showing NEV deliveries more than doubled in July to around 486,000 units.
Cui Chenlong, executive investment director of First Seafront Fund, said in a note that he remains "firmly optimistic" about the strategic investment opportunities brought about by the new round of energy revolution.
"It is natural for the market to fluctuate in the short term, but fundamentals of segments including NEVs, energy storage and photovoltaics will remain unchanged," Cui said.
"With the support of the country's carbon neutrality efforts, there is still a lot of room for the development of the NEV industry in the future."