Auto industry urged to renew supply chain-[global supply bottlenecks; supply network optimization; innovative tools and technologies]
2022.07.25 SOURCE:CHINA DAILY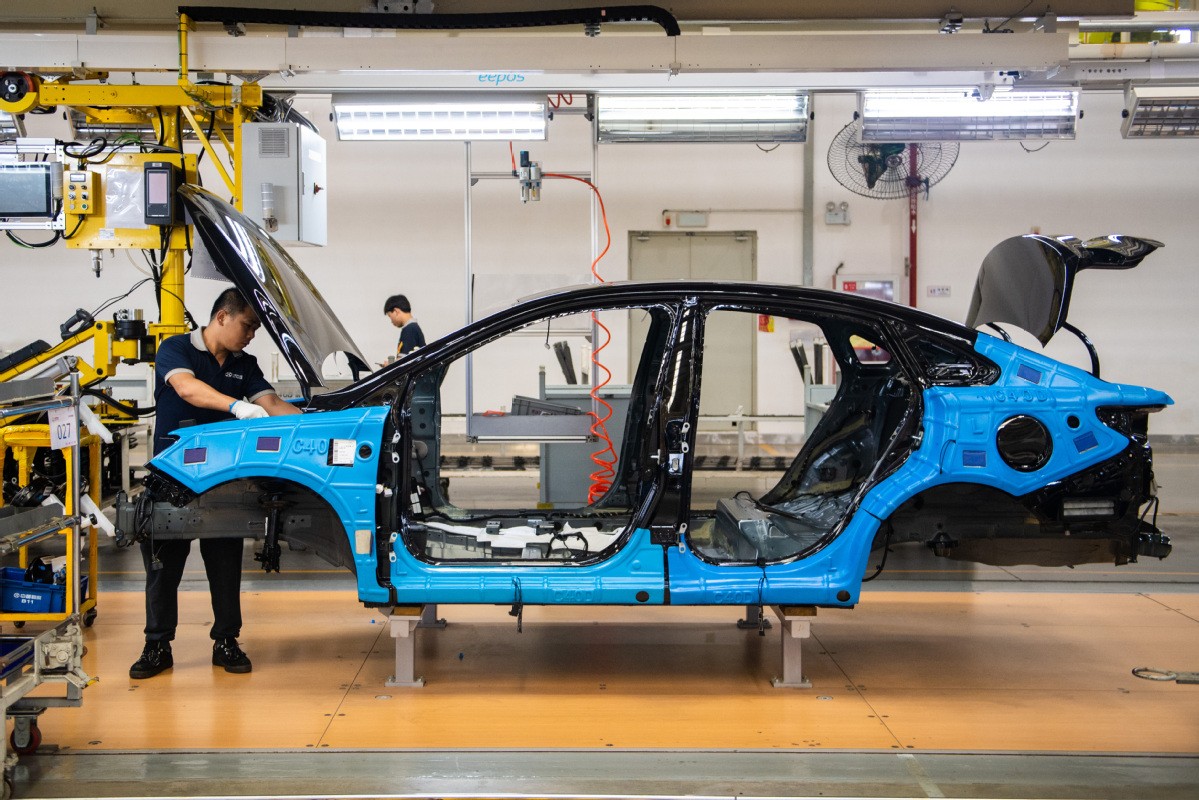 Motor manufacturers should use optimized networks to prevent damaging shortages in future, say experts
Global supply bottlenecks have been afflicting the auto industry: carmakers' actual production is millions of vehicles less than scheduled since the COVID-19 pandemic triggered chip shortages in late 2020.
Statistics from AutoForecast Solutions show that global car production was slashed by 2.64 million from January to July 10. It estimated that this figure will rise to 3.55 million for the whole year.
Volkswagen, China's most popular international carmaker, saw its sales in the country fall 20.5 percent in the first half to 1.47 million. It said this was primarily because of COVID-19 and supply bottlenecks.
Analysts at Deloitte said automotive supply chains are facing more disruption than ever, ranging from material shortages and logistics disruptions to increased customization and regulatory requirements.
Companies should implement a continuous supply network optimization process, based on data from the connected supply chain, they said in a recent report called Supply Network Optimization.
"In order to deal with the challenges, a comprehensive optimization of the supply network design is needed, as well as an optimization of the entire design process itself, with real-time data and digital solutions," said Liu Hao, a Deloitte China partner.
Liu, also Deloitte China's Smart Manufacturing Strategy and Operations Service Line Lead, said three main points stick out in this process.
The first thing is about the mindset. "The supply chain can no longer be viewed as a burdensome cost center. Instead, it should evolve into a competitive differentiator that allows carmakers to stand out," said Liu.
He said existing rigid structures should be replaced by a dynamic network with maximum risk visibility and increased operational agility.
The goal is to get problems identified as quickly as possible, and make network structures nimble enough to allocate the capacities needed to remedy problems at the right time and in the right place.
Also, supply network design should not be a one-off thing but an ongoing process so it allows the carmakers to resolve problems according to priority, said Liu.
He said innovative tools and technologies in fields such as automation help to reap the benefits of digitalization and underpin their optimization efforts with high-quality live data.
Zhou Lingkun, Deloitte China automotive industry leader, said creating a network setup that is ready for present as well as future supply shocks and demand trends may well turn out to be "a matter of existential importance "for automotive companies and others alike.
"Supply network optimization is no easy task, but one with a lot of chances," said Zhou.
Fu Bingfeng, secretary-general of the China Association of Automobile Manufacturers, said carmakers, suppliers and governments should work together to promote the high-quality development of the auto industry.
He said China has a relatively complete supply chain but COVID-19 and price hikes in raw materials have caused disruptions.
He made the remarks at the China Auto Supply Chain Conference held in late June.
Fu said the auto industry is going through profound changes and so is its supply chain.
He took the number of chips required in an Audi sedan for an example. There were only a few dozen electronic control units in the early variants produced in the mid-1990s but now it requires thousands.
This is why a chip shortage can have such a huge effect on the global auto industry, Fu said.
He added that the soaring prices of raw materials this year are creating a situation where carmakers have had to increase vehicle prices.
The pricing system should depend on the supply and demand between carmakers and customers, not upstream materials, said Fu.
He thus called for coordinated efforts by all parties concerned to ensure a stable and sustainable supply chain.
At the supply chain conference in June, Guo Shougang, a deputy director at the Ministry of Industry and Information Technology, said the MIIT will focus on improving the weak links in the industrial supply chain, improving supply chain management and building a new intelligent ecology.