DHL launches freight route between Shenzhen and Leipzig, Germany【Trade between China and Europe, Airfreight services, Advanced logistics management】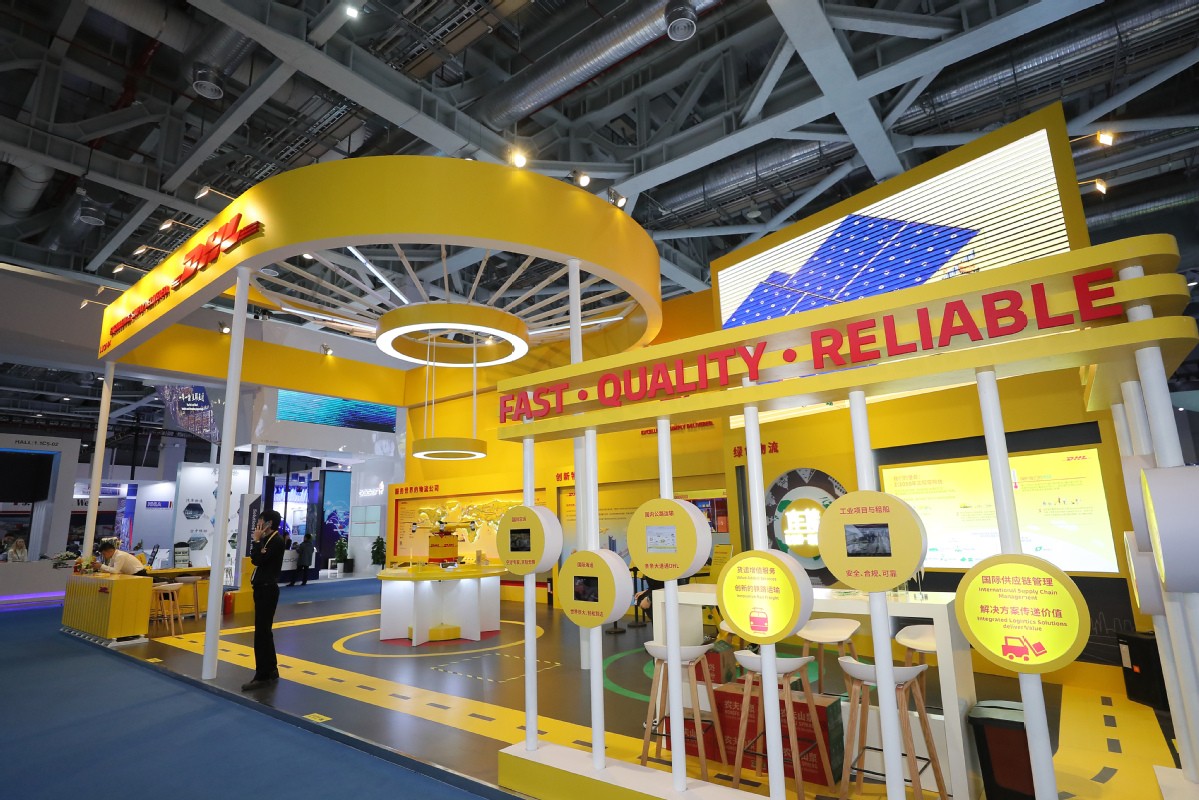 DHL Express said on Thursday that it has launched a new airfreight route that links the southern Chinese city of Shenzhen in Guangdong province with Leipzig, Germany, which will further enhance air cargo capacity from South China to Europe.
With a weekly freight capacity of more than 500 metric tons, airfreight services using the route will be shouldered by cargo airline Aero-Logic, with six weekly round trips made by a Boeing 777 all-cargo aircraft, DHL Express said.
Analysts said the newly launched route will further promote trade between China and Europe.
Zhou Xibing, a Chinese researcher who has written extensively on the internationalization of Chinese companies, said the improved logistics system will not only lower China's manufacturing and logistics costs but also strengthen its global product competitiveness.
"Improved air capacity will further increase Chinese companies' global expansion while effectively solving the logistics backlog and other uncertainties caused by current geopolitical tensions.
"A more accessible logistics system will also make up the short stack of Chinese companies in the logistics sector overseas, while Chinese companies can also learn from the advanced logistics management experiences to further enhance operations abroad," Zhou said.
Shenzhen is a national hub for research and development, and a manufacturing center in such sectors as electronics, high-tech equipment, auto parts, pharmaceuticals and biotechnology.
The opening of this new air cargo route can better meet the strong aviation logistics market demand in Shenzhen and its surrounding areas, and further promote economic and trade ties between South China and Europe, according to Shenzhen Baoan International Airport.
Clara Yang, director of DHL Express Shenzhen Gateway, said the company is confident with the operations of the route.
"The Shenzhen gateway is one of the most important transit centers DHL Express operates in China, while the Leipzig Hub is one of the three continental hubs in our global network," Yang said.
"COVID-19 has driven the accelerated growth of cross-border e-commerce. With the launch of the new route, we will be able to better serve the strong air cargo demand from customers in Shenzhen and its neighboring areas. We will continue the cooperation with Shenzhen Airport Group (Baoan airport's operator) to introduce more routes according to market demand."
DHL Express launched a new international air cargo route linking Shenzhen and Los Angeles in October to enhance the transportation of goods between the Asia-Pacific region and North America. The company operates more than 30 international air cargo routes from the Shenzhen gateway so far, it said.
Since this year, Shenzhen airport has continued to smoothen logistics channels and coordinate airlines to expand routes and increase capacity to ensure the stability of the supply and industry chain amid the COVID-19 pandemic.
The airport to date has opened international airfreight lines reaching 35 destinations.