Think tank: World, China accelerating to digital supply chain era 【The digitization of trade, Trade facilitation, Cross-border B2B market】
2022.03.31 SOURCE: CHINA DAILY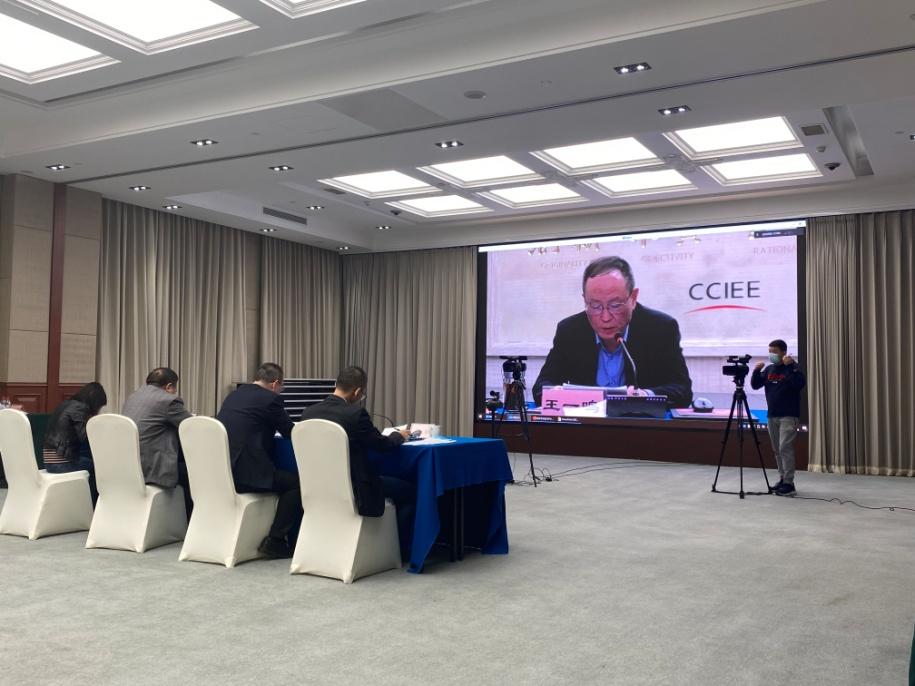 Wang Yiming, a member of the 13th National Committee of the Chinese People's Political Consultative Conference and vice-chairman of the China Center for International Economic Exchanges, gave a speech during the conference. [Photo provided to chinadaily.com.cn]
At present, the global economic and trade industrial landscape is facing huge adjustments, and the curtain is opening on the restructuring of the international industrial and supply chain.
On March 28, the China Center for International Economic Exchanges released a report entitled "Digital Platforms Facilitate Participation of Small-and Medium-Sized Enterprises in Global Supply Chain Competition", which said among other things that the era of digital international supply chains is accelerating.
The digitization of trade has driven trade facilitation. The widespread use of digital technology has greatly reduced the cost of international trade. Digital empowerment has reinvigorated global trade growth, and online exports have become a major trend. The report shows in recent years, the global cross-border B2B model has grown rapidly and become the mainstay of cross-border e-commerce.
In terms of the global market, global B2B e-commerce transactions reached around $7 trillion in 2020, and are expected to grow at a compound rate of up to 17.5 percent from 2020-2027, accounting for around 80 percent of global e-commerce transactions.
Since the COVID-19 pandemic, international trade and supply chains have suffered serious consequences, but cross-border B2B is showing counter-trend growth, and it is expected by 2025, nearly 80 percent of global B2B transactions will shift online.
From the perspective of the Chinese market, in 2020 the size of China's cross-border B2B market accounts for about 72.8 percent of the overall cross-border e-commerce market, of which cross-border imports account for 28.9 percent, cross-border exports about 71.1 percent, and the size of the cross-border export B2B e-commerce market exceeds 3 trillion yuan ($472.92 billion).
It is expected China's B2B cross-border market will grow at a compound annual growth rate of 25 percent to a market size of 13.9 trillion yuan from 2021 to 2025.