Cross-border e-commerce stabilizes foreign trade 【Amazon global selling, Supply chains, Livestreaming】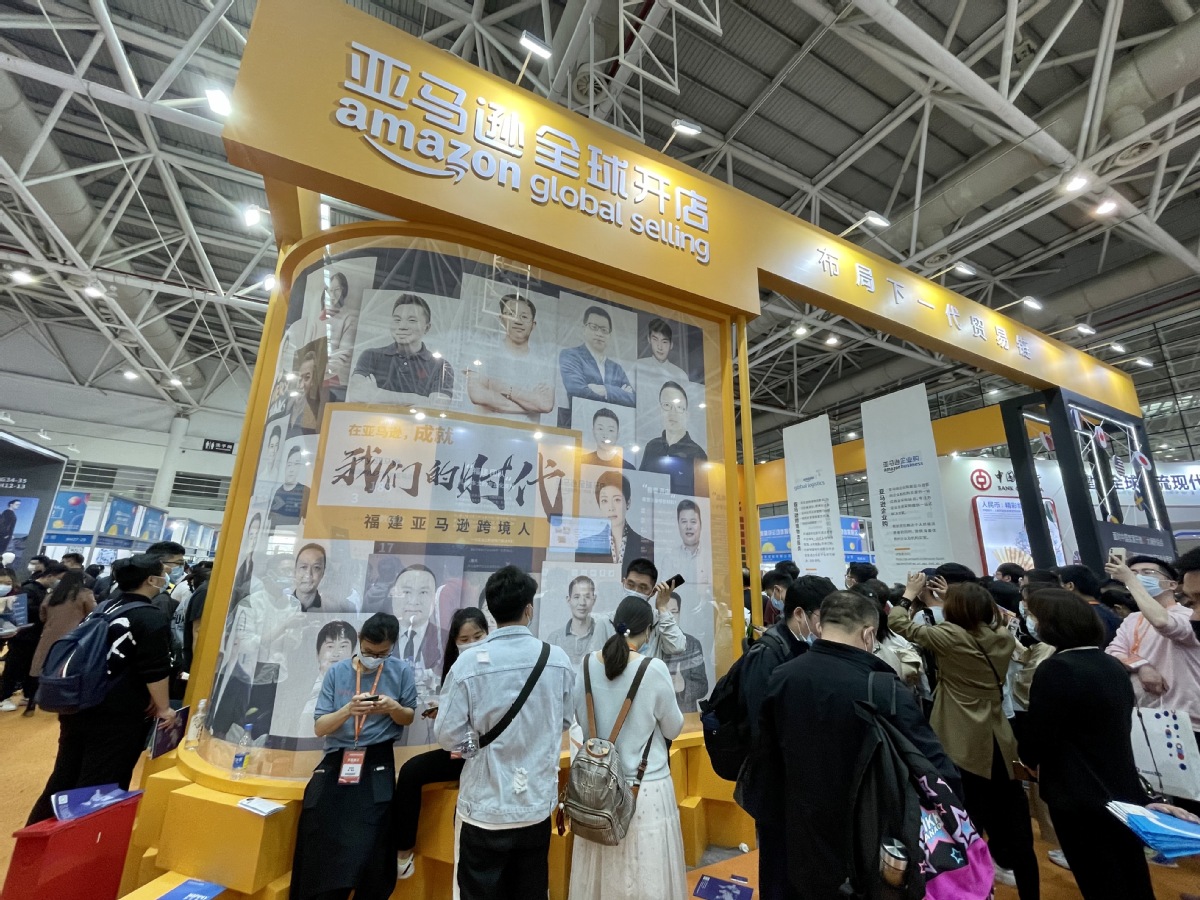 Cross-border e-commerce has played an increasingly important role in stabilizing China's foreign trade and has become a vital channel for small and medium-sized enterprises to open up overseas markets, industry experts said.
The comments came as this year's Government Work Report stated China will move faster to develop new forms and models of foreign trade, give full play to the role of cross-border e-commerce, and support the establishment of a number of overseas warehouses. The report also mentioned "exploring new ways to develop digital trade" for the first time.
Cross-border e-commerce is an irresistible trend today, driving the transformation from "Made in China" to "Brands from China", said Cindy Tai, Amazon vice-president and head of Global Selling Asia.
Amazon Global Selling, which helps Chinese merchants sell their products abroad, has witnessed how China's cross-border export e-commerce has grown bigger and stronger since it entered the Chinese market in 2015.
"In the past, many Chinese products had only a price advantage. However, nowadays we are seeing more and more differentiated and high-tech products with good design come from China, such as smart home appliances, office supplies, clothing and home furnishings," Tai added.
"With the continuous policy support, technological innovation and comparative advantages such as strong supply chains and manufacturing capabilities in China, we have full confidence in the prospects of cross-border e-commerce," she said.
Tai noted this year's Government Work Report not only underlines the development direction of China's foreign trade, but also reflects the nation's determination to accelerate digital transformation and promote high-level, high-quality and stable development.
Moving forward, Amazon will continue to support Chinese sellers with innovative products by leveraging its global resources, provide them with local solutions and help them promote digital transformation and build global brands, she added.
"As a new form of foreign trade, cross-border e-commerce has witnessed rapid growth during the COVID-19 pandemic, and become an important driving force for stabilizing China's foreign trade," said Zhang Zhouping, a senior analyst on business-to-business and cross-border activities at the Internet Economy Institute, a domestic consultancy.
It will also have a profound impact on the transformation and upgrade of the country's foreign trade, Zhang said, adding that with big data technologies, precision marketing could be realized. In addition, cross-border e-commerce is playing an important role in bolstering traditional foreign trade enterprises to build new brands, he added.
The import and export value of China's cross-border e-commerce was 1.98 trillion yuan ($312 billion) in 2021, up 15 percent year-on-year, said the General Administration of Customs. E-commerce exports stood at 1.44 trillion yuan in 2021, an increase of 24.5 percent on a yearly basis. In addition, the nation has further optimized the list of imported retail goods for cross-border e-commerce starting from March 1.
A total of 29 product categories with strong demand from consumers in recent years, such as ski equipment, dishwashers and tomato juice, have been added to the list, according to a statement jointly issued by the Ministry of Finance and seven other central departments in late February.
Ymatou, a Shanghai-based cross-border e-commerce platform, recently opened its fifth offline duty-free store in Chongqing, hoping to cash in on the growing demand from consumption upgrades and the rise of middle- and high-income Chinese shoppers.
The company will expand its presence in third and fourth-tier cities, and plans to open 300 to 500 offline stores next year. It also ramped up efforts to provide supply chain services for livestreaming platforms and key opinion leaders or KOLs.
"At present, supply chains have become a key factor restricting the development of e-commerce via livestreaming," said Zeng Bibo, founder and CEO of Ymatou, who added the pandemic has directly driven the integration of live-streaming and cross-border e-commerce given that Chinese consumers could not go abroad at this time to buy overseas products.
Zeng said they will make more efforts to optimize the supply chain, improve the logistics and distribution efficiency and enhance consumer service.
Chen Tao, an analyst with internet consultancy Analysys in Beijing, said the offline stores could play a complementary role in boosting sales of online retailers and help cultivate the buying habits of consumers.
"By virtue of big data and artificial intelligence, the offline stores will better capture consumers' shopping habits and preferences, and make accurate recommendations," he added.