GAC Group set to optimize in-house auto chips (Automaker, Semiconductor, Supply of chips,)
2022.03.11 SOURCE:CHINADAILY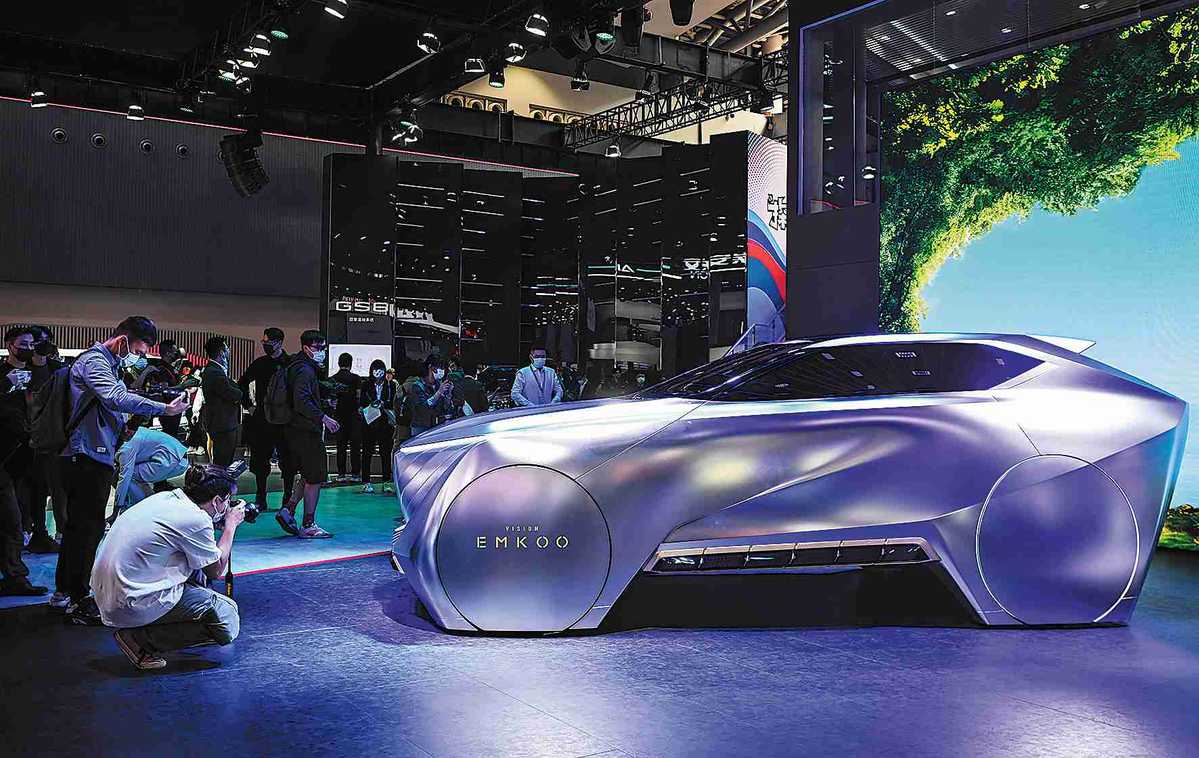 A concept car of GAC Group attracts visitors' attention at the 19th Guangzhou auto show, in the capital of South China's Guangdong province. [Photo/China News Service]
GAC Group, a leading automaker based in Guangzhou, capital of Guangdong province, will optimize its layout in the field of auto chips, a move made in response to the global shortage of computer chips, a top company executive said.
"We will cooperate with the government and relevant enterprises to jointly promote the development of in-house auto chips," said Zeng Qinghong, chairman of GAC Group.
The chairman said GAC Capital, GAC Group's wholly owned subsidiary covering equity investment and the asset management business, had already planned key auto chip projects to get independent control of the supply chain and drive synergy between upstream and downstream industrial chains.
"Development of independent chips aims to further enhance our comprehensive competitiveness amid the global shortage of chips," Zeng said.
A deputy to the National People's Congress, China's top legislature, Zeng said his proposal this year is that development of semiconductors should be included as part of the country's key core technologies.
"Enterprises should be encouraged to accelerate development and technological breakthrough by increasing industrial support, to improve the self-sufficiency of domestic chip manufacturers," he said.
With more such efforts, Zeng believed that shortage of auto chips would be gradually eased in the near future.
"Lack of independent research and development, high dependence on imports and lagging development of the industrial chain are the major problems faced by the domestic chip industry," Zeng said.
Chinese carmakers had to cut vehicle production by about 2 million units in 2021 due to the shortage of automotive chips, he added.
The China Passenger Car Association said despite the chip woes, vehicles sold by Chinese carmakers increased about 31 percent year-on-year in February.
"Though the output was affected by the global shortage of auto chips last year, we ramped up efforts to resume production as soon as possible after the Spring Festival holiday to meet the booming domestic market demand," he said.
GAC's production and sales of vehicles increased 46.2 percent and 36.5 percent year-on-year in February to 151,900 units and 143,500 units, respectively, the company's monthly report said.
However, the delivery cycle of some main models of GAC Motor, an arm of GAC Group focusing on production of independently homemade vehicles, had to be extended mainly due to the chip shortage. As of the end of February, GAC Motor had yet to deliver more than 35,000 vehicles for customers, company sources said.
"The whole market is still affected by adverse factors including the sporadic resurgence of the COVID-19 pandemic and the insufficient supply of auto chips," Zeng said.
To reduce the impact on production, the company has constantly strengthened the overall coordination of chip supply, making use of chip resources of overseas shareholders of its joint ventures.
"In the short term, we will meet the demand from orders as soon as possible, through development of alternative solutions and adjustment of production plans," he said.
GAC will also carry out strategic cooperation with global automotive chip providers to ensure a stable supply of chips, company sources said.