China's weekly road logistics price index flat 【Road logistics, Transport capacity, Expressway】
2022.03.04 SOURCE:Xinhua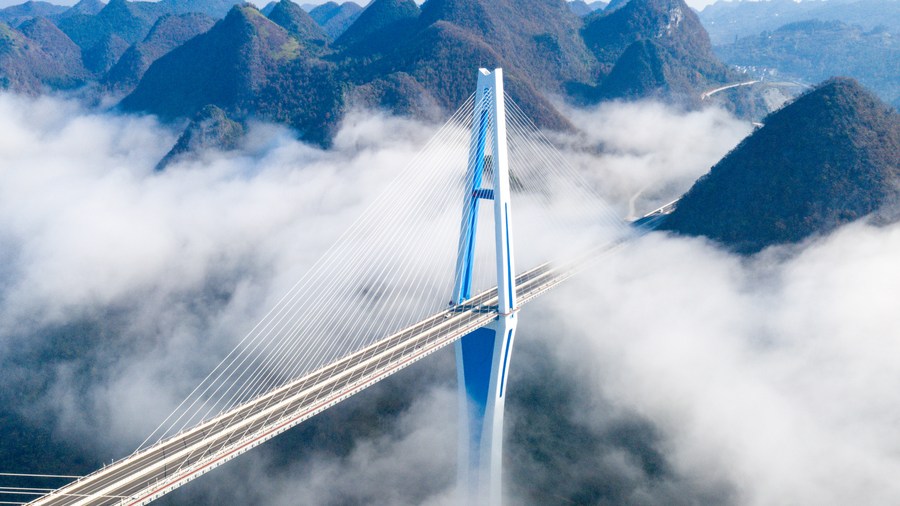 Aerial photo taken on Nov. 25, 2021 shows the Pingtang Bridge, a major connection on the Pingtang-Luodian Expressway, in southwest China's Guizhou Province. (Xinhua/Ou Dongqu)

BEIJING, Feb. 27 (Xinhua) -- China's road logistics price index came in flat last week, industrial data showed.
The index stood at 1,003.23 points in the week ending Feb. 25, almost the same level as the previous week, according to a survey jointly conducted by the China Federation of Logistics and Purchasing and the Guangdong Lin'an Logistics Group.
The demand for road logistics was generally stable, while transport capacity increased slightly, according to the federation, which predicted that the measure may fluctuate slightly or dip for a bit.