More big cities catching robotaxi fever -【Baidu, Autonomous car services, Robotaxi】
2022.02.25 CHINADAILY.COM.CN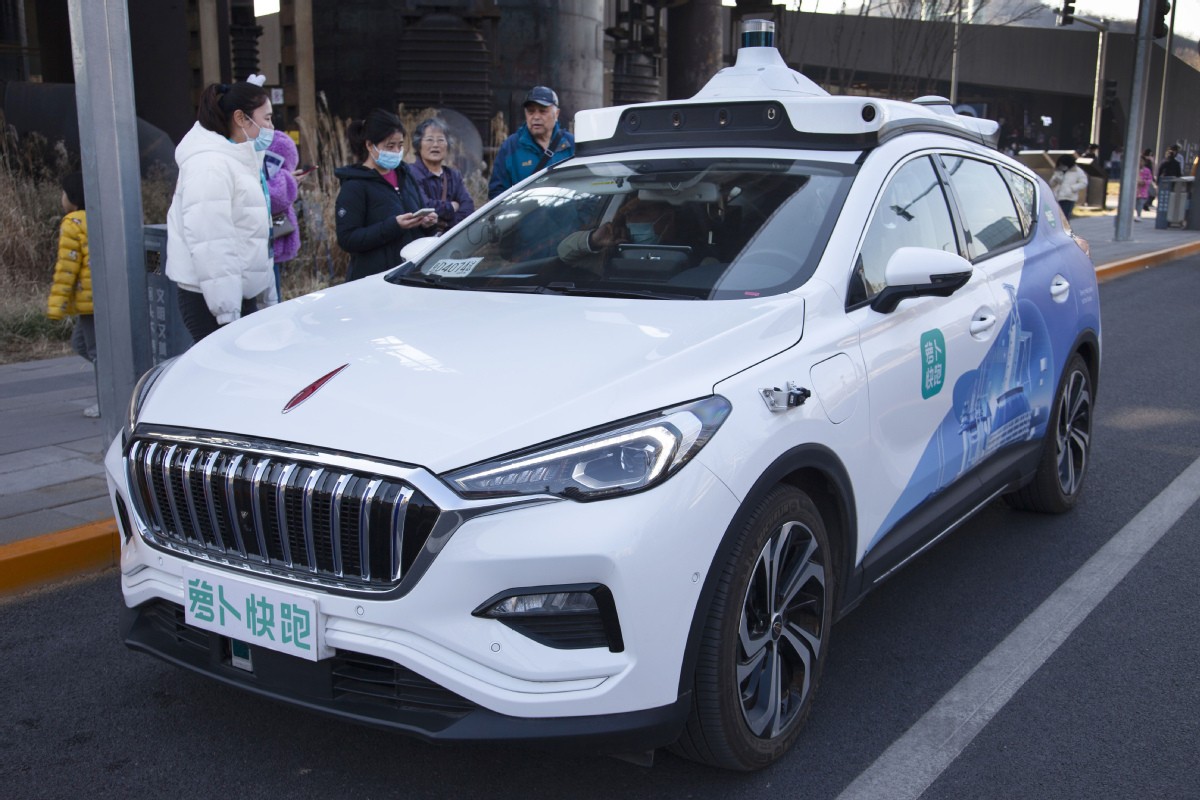 Shenzhen, an innovation hub in Guangdong province, began offering self-driving taxi services in downtown areas on Thursday, marking a major step as the robotaxi industry enters "a critical juncture" of mass adoption and large-size commercialization, industry experts said.
The robotaxi service is provided by Chinese technology giant Baidu Inc. Users can hail the cabs via the Apollo Go app at about 50 stations located in residential, commercial, entertainment and cultural areas. The company said it plans to expand to more than 300 stations by the end of 2022.
Shenzhen is the seventh city in which Baidu has introduced its autonomous car services in China and the company has set an ambitious goal of expanding Apollo Go operations to 65 cities nationwide by 2025 and 100 cities by 2030.
The latest Shenzhen operation is the first time Baidu has entered a downtown area in first-tier cities in China. Nanshan district is one of the most densely populated areas in South China and home to countless firms with a large demand for transportation services.
Wei Dong, vice-president and chief safety operation officer of Baidu Intelligent Driving Business Group, said, "Intelligent driving has begun the process of commercialization and this process will allow the industry to better understand the practicality of intelligent driving, attracting more capital and technology investment to expand autonomous driving to scale and to more scenarios."
Another self-driving car provider-Pony.ai-also has launched such services in Guangzhou, Guangdong province, along with Beijing and Shanghai.
Shenzhen-based DeepRoute has also launched robotaxi services with a fleet of 20 autonomous vehicles in downtown Futian district last year, while fellow local startup AutoX in January said it is operating China's largest autonomous driving area across 1,000 square kilometers of the city, including old and crowded residential areas.
In November, Beijing launched China's first pilot area for commercial autonomous driving vehicle operation, allowing paid services in an area of 60 sq km in the suburbs. Other first-tier cities including Shenzhen are also researching additional paid trials.
At present, China and the United States are leading the global self-driving taxi industry, said Jiang Shanmei, a senior analyst at Beijing-based internet consultancy Analysys.
According to IHS Markit, China's robotaxi market is expected to surpass 1.3 trillion yuan ($203 billion) by 2030.
Jiang said top autonomous taxi service providers in China are transitioning into a large-scale commercialization stage, while others are still in an experimental phase.
One challenge is that traffic on test tracks is relatively uncomplicated, but in real-life situations, various unexpected contingencies can take place at any time, she said.
Tu Le, founder of consultancy Sino Auto Insights, said the development of the robotaxi industry is at a "critical juncture", adding that: "Mass adoption will not come until most people feel comfortable being driven in an autonomous vehicle while for other drivers feel comfortable driving alongside them. So launching more services in downtown areas will help improve the situation."
The competition in China is fierce. The first wave of autonomous vehicle companies has been racing to be the first to launch such services in different locations and they have broken down many barriers. Meanwhile, the second wave is rising to really accelerate the sector, Tu said.
Since there are so many viable players in China, he estimated the competition would heat up quite a bit starting this year, and support from local governments will play a key role.
But he also warned about safety issues as more self-piloting cars hit the roads. Moreover, in order to sufficiently reduce risks to make them commercially viable, substantial data need to be gathered, and that makes costs very high.