ABB plans to tap demand for smart manufacturing and infrastructure -【AGV, Logistic, Air Cargo, Supply Chain, Warehouse, ERP system, Logistic Management, Chinese Market 】
By Zhong Nan | chinadaily.com.cn | Updated: 2021-03-05 09:52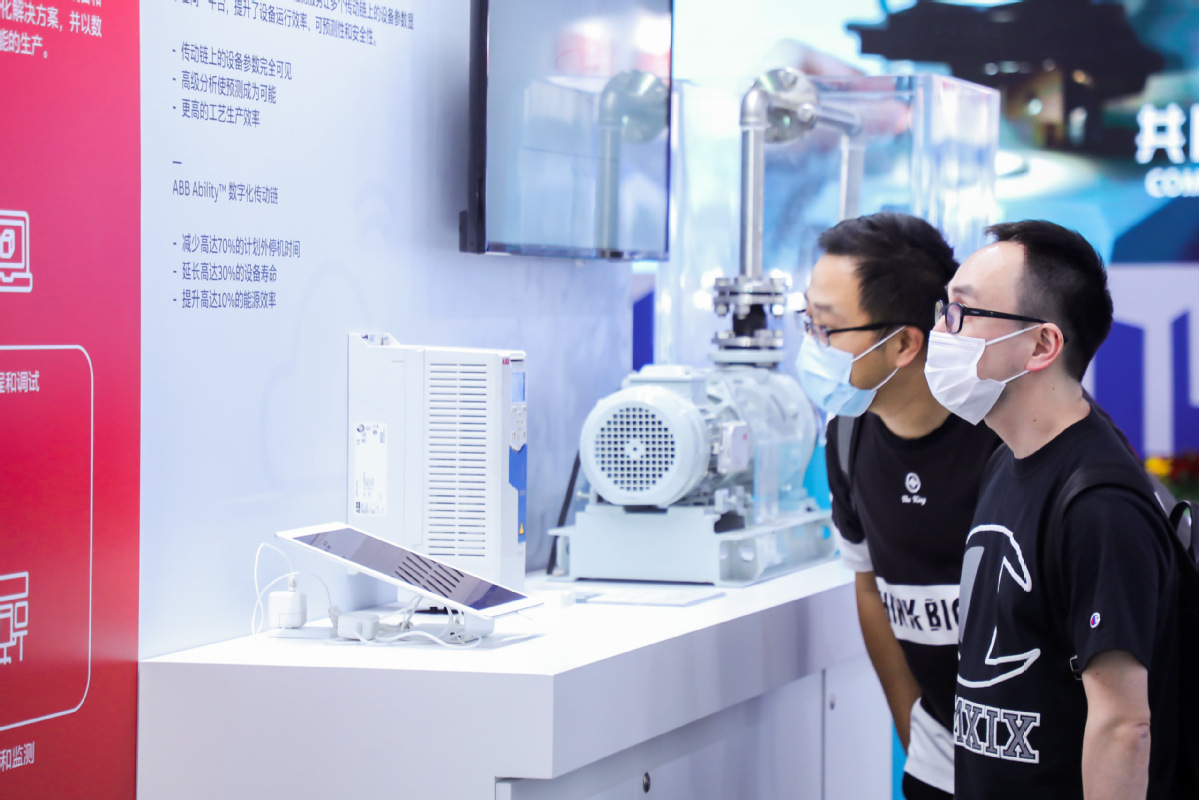 Visitors tour ABB China Motion's booth at the 15th International Conference on China Urban Water Development and Expo of New Technologies and Facilities in Hangzhou, Zhejiang province, on November 17, 2020. [Photo provided to chinadaily.com.cn]

With China aiming to achieve carbon neutral by 2060 and further improve the production efficiency in its manufacturing sector, ABB Group, the Swiss industrial conglomerate, plans to seize more market share as the country demand for smart urban infrastructure and digital electrical solutions will continue to rise during its 14th Five-Year Plan (2021-25) period.


China's drive toward high-tech, sustainable cities, transportation, energy supply goes hand in hand with ABB business model and the company is playing a key part in the tangible growth of the Belt and Road Initiative, said Morten Wierod, president of ABB Motion.


"Industrial energy efficiency, more than any other challenge, has the single greatest capacity for combating the climate emergency. It is essentially the world's invisible climate solution," said Wierod.


"By far the biggest impact we can have in reducing greenhouse gas emissions is through our technologies, which reduce energy use in industry, buildings and transport – sectors that together account for nearly three-quarters of global energy consumption," he said.


As the Ministry of Industry and Information Technology reported that over 462,000 charging pillars were constructed for electric cars in China last year, Wierod said considerable steps have already been taken to support the uptake of electric vehicles and renewable energy sources. ABB believes it is time to do the same for an industrial technology that will deliver even greater benefits for the environment and the global economy.


The company has set an ambitious target of helping customers to reduce their annual CO2 emissions by more than 100 mega tones by 2030. This is equivalent to the annual emissions of 30 million combustion cars.


ABB's fast-charging solutions have been deployed in more than 30 cities across China, supporting the country to build a future-oriented and sustainable transportation system. ABB has also delivered electric, digital and connected solutions to the local cruise market and strong experience to support China cruise market demands, he added.


As by its 2021 fiscal year, ABB China Motion has delivered more than 6 million drives to customers in China with more than 5.5 million installed drives.


ABB released its latest low-voltage permanent magnet motor last year. For example, a circuit board equipment company in Dongguan, south China's Guangdong province, has installed 3,180 these permanent magnet motors, saving more than 11,000 MWh energy per year.