Freight train arrives in Wuhan after 11,000 km journey from Serbia -【AGV, Logistic, Air Cargo, Supply Chain, Warehouse, ERP system, Logistic Management, Chinese Market】
By Liu Kun and Zhang Li | chinadaily.com.cn | Updated: 2020-07-16 20:35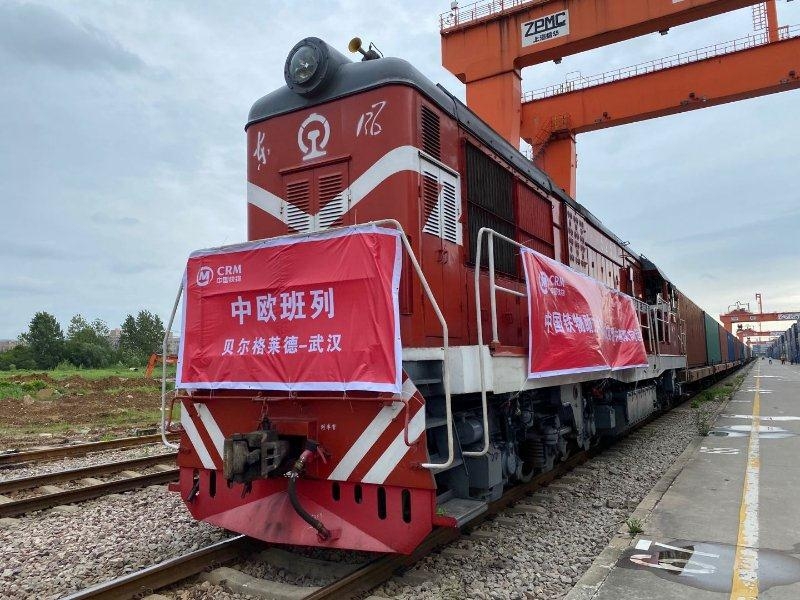 A freight train from Serbia loaded with 1,000 tons of copper cathodes arrives in Wuhan, capital city of Central China's Hubei province, after 17 days' travel on July 11, 2020. [Photo provided to chinadaily.com.cn]

A freight train loaded with 1,000 tons of copper cathodes arrived at Wuhan, capital city of Central China's Hubei province, on Saturday, marking the end of the first round trip between Serbia and China via rail.

Starting from Belgrade, capital city of Serbia, on June 24, the train reached Wujiashan Station in Wuhan on Saturday after 17 days, a journey of 11,000 kilometers.

Operated by the China Railway Materials Group, the rail freight train filled with epidemic prevention materials from Wuhan arrived in Belgrade on May 26 and was supposed to return with filled containers. To improve the economic effects of rail traffic, the company inked strategic cooperation with a Serbian copper company to help sell its products in 2019.

According to Wang Wei, CEO of the China Railway Materials Supply Chain Group, the 1,000 tons of copper cathodes will be delivered to Shanghai by sea after arrival in Wuhan.