ASEAN transport ministers to strengthen cooperation amid pandemic -【AGV, Logistic, Air Cargo, Supply Chain, Warehouse, ERP system, Logistic Management, Chinese Market】
By Wang Keju | chinadaily.com.cn | Updated: 2020-07-16 21:42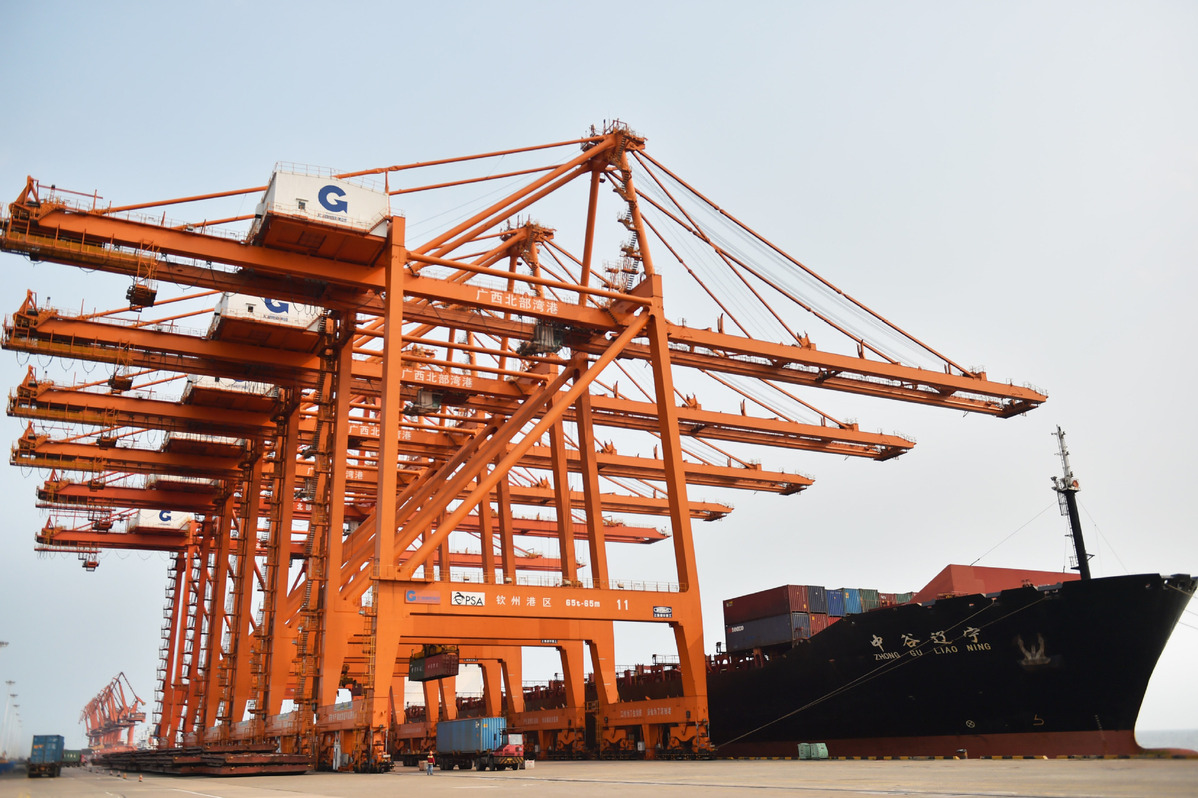 A cargo ship docks at Qinzhou Port in Qinzhou, Guangxi Zhuang autonomous region, on July 11, 2020. [Photo/Xinhua]

The transport ministers of the Association of Southeast Asian Nations agreed on Thursday to strengthen transportation and logistics cooperation amid the COVID-19 pandemic, according to a joint statement.

The joint statement was released after a special meeting of ASEAN Transport Ministers on COVID-19 via a video conference, which was co-chaired by Minister of Transport Li Xiaopeng and Brunei Minister of Transport and Infocommunications Abdul Mutalib.

"The ministers recognize in particular that transport and logistics play an important role and continue to be at the forefront of global response to the COVID-19 pandemic in terms of ensuring the smooth and timely supply of essential goods and services," it said.

The ministers agreed to strengthen cooperation in the field of transport and logistics in response to the pandemic, with a view to ensuring unimpeded passage for cross-border movement of essential goods, including food, vital medicines and medical supplies, critical agricultural products, and other vital goods and services.

They also agreed to actively take measures to ensure the transport of essential materials and supplies, including the necessary facilitation for entry, departure and transit of these materials and supplies to avoid any disruptions.

Li also delivered an opening speech via video link in Beijing, calling for cooperation to prevent the cross-border spread of the pandemic. He also called for ensuring the smooth operation of the transportation and logistics system to advance work and production in an orderly manner and contribute to the global economic recovery.

Here is the full text of the joint statement.