China's economy shows obvious recovery: report -【AGV, Logistic, Air Cargo, Supply Chain, Warehouse, ERP system, Logistic Management, Chinese Market】
By Sun Chi | chinadaily.com.cn | Updated: 2020-07-17 11:17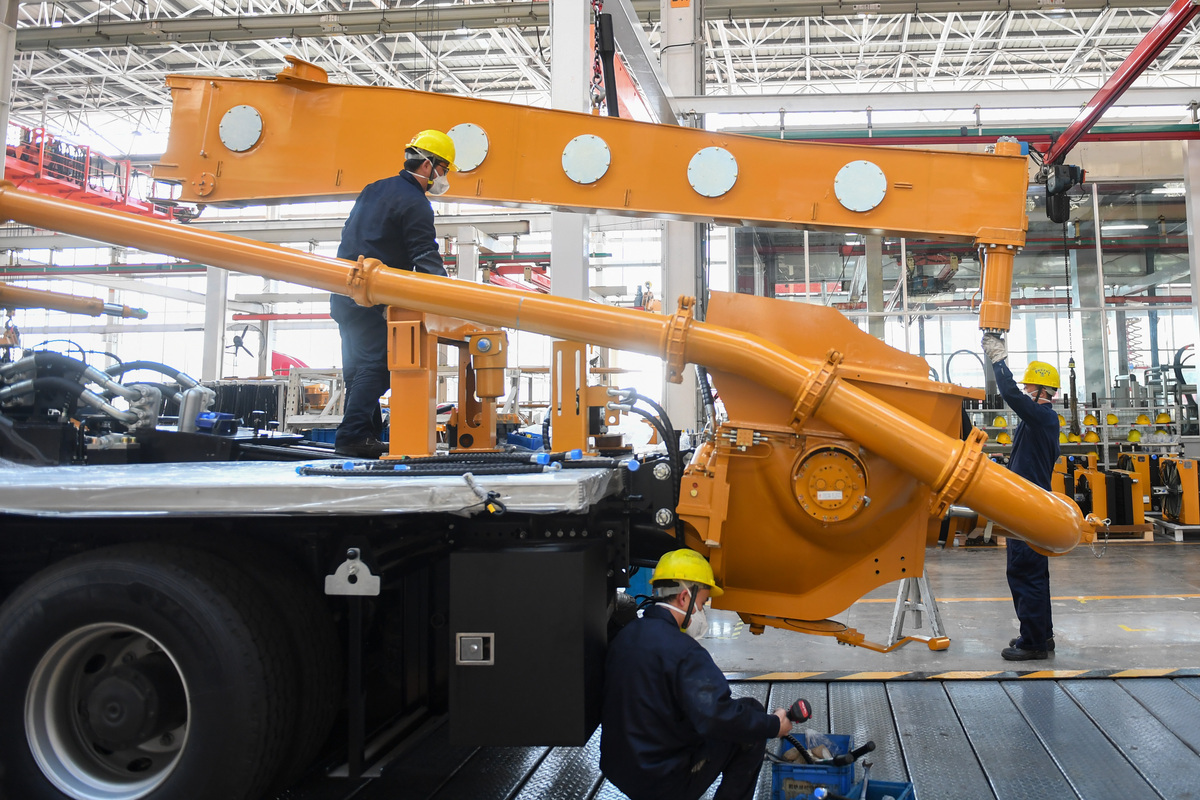 Employees assemble a pump truck at the production line of Sany Heavy Industry Co in Changsha, Hunan province. [Photo/Xinhua]

China's economy has shown an obvious recovery trend in terms of both production (industry, service industry) and demand (investment, consumption), and could achieve positive growth this year, but the growth rate is limited, as epidemic prevention and control has become a regular task, said a report by Singapore's Lianhe Zaobao newspaper.


"To achieve positive economic growth, two things are very important. One is to give full play to China's huge market advantages and promote the resumption of positive growth in consumption and investment, and restore exports and imports. Secondly, we need to give full play to the role of the new economies and new growth drivers," Xu Xianchun, former deputy director general of the National Bureau of Statistics and a professor at School of Economics and Management of Tsinghua University, was quoted in the report.


Xu made the remarks during the 2020 mid-year China economic outlook analysis and forecast on Saturday, adding economic decline varies from one region to another even if the severity of the epidemic in each place is of no great difference. An important factor is the proportion of new economy and growth drivers.


"Regions with a higher proportion of new economy and growth drivers saw a smaller decline, whereas regions with a lower proportion of new economies and new growth drivers will see a larger decline," he added.


In the first quarter this year, China's economic growth contracted by 6.8 percent, the first time it has declined since 1992 when the quarterly gross domestic product calculating system was set up. But data for the second quarter showed China's economy is presenting an obvious recovery trend.


Xu said China's economy has to depend on the third and fourth quarters to achieve a positive growth for the whole year. "For the current situation and policy trend, the economy will continue a recovery trend in the third and fourth quarters. In particular, the third quarter will see a fairly robust recovery, and the recovery is expected to stay stable in the fourth quarter. A positive growth will be achieved to hedge the negative growth in second half of the year."