China's cargo throughput recovery on right track -【AGV, Logistic, Air Cargo, Supply Chain, Warehouse, ERP system, Logistic Management, Chinese Market】
By Sun Chi | chinadaily.com.cn | Updated: 2020-07-17 11:18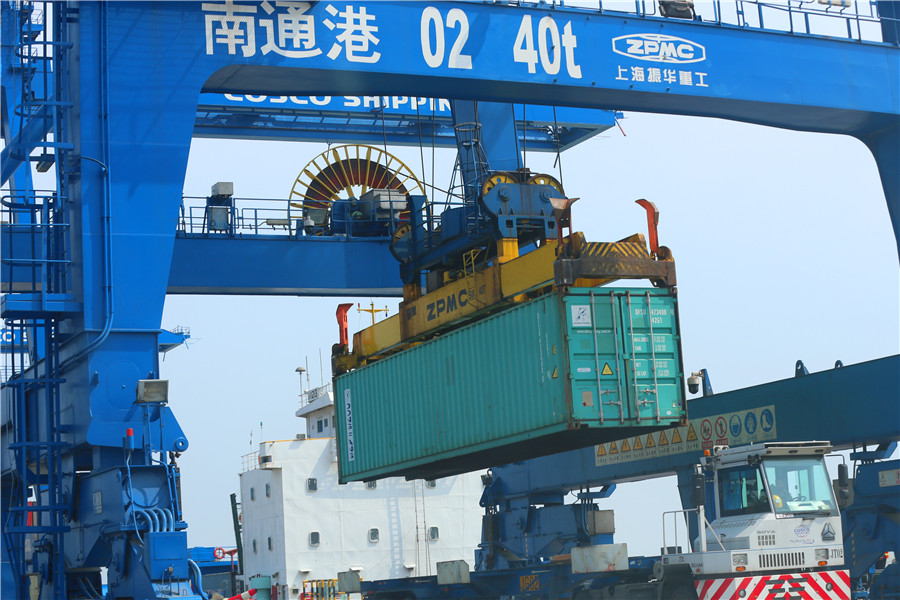 A gantry crane handles an export goods container at the Nantong Tonghai port, Jiangsu province, on March 22. [Photo by Xu Congjun For China Daily]

China's cargo throughput has increased for three consecutive months, according to Yi Jiyong, deputy head of the Water Transport Bureau under the Ministry of Transport on July 10, Yicai.com reported.


Since the overall resumption of work at cargo transport enterprises around China in mid-April, data at major ports along China's coastal areas has risen remarkably.


Nantong Port had handled 155.85 million tons of cargo in the first half of the year, up 4.49 percent year-on-year.


Cargo throughput at Zhoushan Port exceeded 60 million tons in June, up 9.11 percent over the same period last year.


Guangzhou Port transported 206.36 million standard containers in June, breaking its monthly record for container throughput in recent years.


And Shanghai, as a shipping center among 43 international ones, rose to third place on the list of 2020 Xinhua-Baltics International Shipping Centers Development Index for the first time, following London and Singapore.


The report said shipping plays a crucial role in extending the global supply chain.