Logistics Manager Analysis: How Covid-19 is disrupting inventory management -【AGV, Logistic, Air Cargo, Supply Chain, Warehouse, ERP system, Logistic Management, Chinese Market】
From Logitics Manager Magazine
Coronavirus has given rise to huge cross-industry disruptions, shining a light on the importance of effective inventory management in the supply chain. Alexandra Leonards investigates the impact of the global pandemic on both the NHS and consumer goods.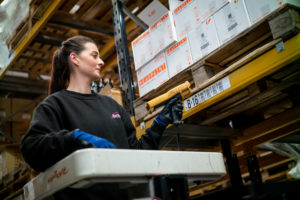 At the beginning of the year, when Covid-19 first made headlines, inhabitants of cities, countries and continents across the world could never have imagined the wide-reaching and debilitating impact the virus would have over the ensuing months. Its rapid spread has since sent shockwaves worldwide; driving people indoors on "lockdown," putting pressure on global health services, and ultimately changing life as we know it.


Driven by the unprecedented global pandemic, the ability to effectively react to unexpected disruptions has fast become the most valuable commodity in logistics.


Supply chain disruptions stimulated by the virus are varied in nature; dealing with an off-the-cuff toilet paper crisis is one thing, a shortage of vital protective equipment in the healthcare sector is quite another. A successful inventory management system can help generate the valuable data needed to deliver visibility and predictability in unforeseeable circumstances such as these. But it's services or industries like the NHS, who don't have expansive or sufficient systems in place, that are suffering the most.


Ingenica Solutions, which provides inventory management solutions for the NHS, has seen the issues first-hand. The IT company has helped a number of its NHS customers set up locations just to manage the additional storage of personal protective equipment (PPE) used by hospital staff, with lecture rooms and meeting rooms turned into temporary stores to help manage distribution and higher demand.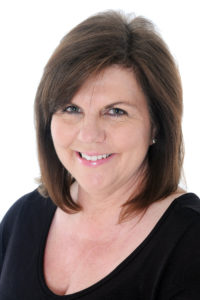 Nicola Hall, founder and chief operating officer at Ingenica Solutions

"Those without systems are struggling, and will need more manpower to manage the situation, but of course without the Covid-19 testing available, second-line workers resource is also reduced, that's without the clear shortages of PPE equipment available," explains Nicola Hall, founder and chief operating officer at Ingenica Solutions. "Everyone is looking for suitable alternatives and I have heard of one trust looking to source suits for asbestos removal as an alternative having been left only with plastic aprons."


Even when the pandemic subsides, these inventory challenges won't disappear. The NHS must still manage the existing stock for routine treatments that are currently being delayed because of the virus.


"…the next issue will be out of date stock on shelves and associated wastage, alongside how the suppliers can ramp up normal supply chain lines, a lot of which are outside of the UK," says Hall.


In high pressure, unforeseen situations where stock demand changes dramatically, like the current pandemic, an effective inventory management system can be extremely beneficial. It can, for example, reduce the manpower needed for managing extra stock requirement whilst helping automate the process. These systems can also deliver visibility of demand, price trends, products due in and predict the demand curve.


"Whilst still at this stage isolated in a hospital, [inventory management systems] could also provide information about the national picture, so emphasis could be given to the hot spots and the NHS could be operating nationally rather than every healthcare organisation working in isolation on the same issue," adds Hall. "The lack of supply, and distribution issues, could have been much less if there was full visibility across the NHS, ensuring that those with the increasing need were dealt with in order.


"The NHS was promised this with the re-structure of the NHS Supply Chain, but the missing information is about exactly what is on the shelves of hospitals, care homes, GPs and how the demand is moving."


Healthcare is not the only industry that has been significantly impacted by the spread of the coronavirus.

IntraLogisteX 2020 – the UK's only intralogistics and materials handling show this year – takes place on 29th and 30th September at the Ricoh Arena, Coventry. For more details go to: www.intralogistex.co.uk


Corona consumer behaviour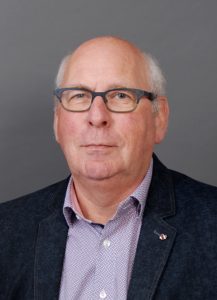 Blue Yonder vice president 3PL industry strategy Peter van Merode

"Given the massive scale and complexity involved, it's understandable that the coronavirus pandemic is influencing inventory management in logistics in a number of ways," says Peter van Merode, vice president 3PL industry strategy, Blue Yonder. "These include shifts in consumer behaviour, increased attention on traditional food and grocery, pharma and healthcare operations becoming more important than ever and less attention than usual on non-essential goods."


With shops closed, fashion retailers and other consumer goods companies have been moving from brick and mortar retail to e-commerce centred operations.


"This represents a dramatic shift from how supply chains and inventory levels are traditionally managed and inventory levels are maintained," explains Merode. "There is no silver bullet that can resolve all of these issues, but overall, logistics operators must be ready for increased volumes in grocery and pharma, both direct through stores and through e-commerce."


Inventory management can alleviate the impact of the pandemic for a number of industries by helping manage demand and recommending how to fulfil.


"However, true inventory optimisation can only happen if the business has full visibility over supply chains in an end-to-end manner," warns Merode. "If they can take information about coronavirus, combine it with supply chain data and analyse potential risks, businesses can get a handle on what the consequences might be, and optimise inventory flows, inventory levels and delivery performance in line."


In a situation like this logistics businesses can keep their operations running successfully by preparing for every eventuality in the supply chain.


"They need to ensure they have a clear flow chart for each operation, so if an item is missing in the supply chain, they can make a decision as to how to rectify the problem quickly without causing damage," explains Jon Roberts, senior sales manager at Orderwise. "A quality inventory management software will allow a business to analyse their entire warehouse and distribution network, so they can keep on top of their supplies and work orders using at-a-glance information."


He says that having this kind of visibility will emphasise any disruptions in advance of disaster striking, and ultimately give logistics operators the breathing space needed to make informed and controlled business decisions during this challenging time.


"Inventory management is especially important during the coronavirus crisis," says Eric Carter, solutions architect at Indigo Software. "For a lot of manufacturers, they are having to carefully balance the cost of holding stock against very tight cash flow vs having enough stock to cope with heightened demand."


The pandemic is having a significant impact on almost everyone's cashflow; having cash tied up in stock when it is in short supply elsewhere in the business is a tough balancing act to get right. "Using inventory management systems means businesses get the most accurate information possible on stock items available for sale," explains Carter.


The Amazon effect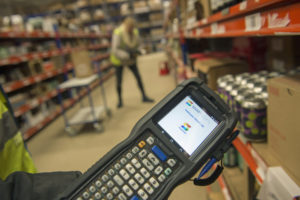 Hallmark Distribution using the Snapfulfil system for picking craft beers in their warehouse.


If a worldwide pandemic isn't enough, UK industries are facing a number of additional challenges this year.


The problems experienced tend to vary from sector to sector. According to Wayne Snyder, vice president industry retail strategy EMEA at Blue Yonder, grocers are facing significant challenges due to the perishable nature of the goods they trade, coupled with the growing pressure of sustainability rules and standards. An inventory management system that cuts food waste is often the top priority for businesses in the sector.


"Comparably, the automotive industry operates a time-sensitive supply chain, which means ensuring all the components needed for car production arrive at the right time is vital," explains Snyder.


The "Amazon effect" is also fast becoming a challenge for businesses in 2020.


"What began as a raising of the expectation bar among B2C businesses has now spread through many different B2B sectors," says Roberts at Orderwise. "Late delivery cut offs, next day fulfilment, and effective product tracking are among the many normalised logistics expectations in 2020."


The pressure to keep up with the standards of Amazon are presenting significant difficulties for a number of industries, including apparel, food and pharmaceuticals.


"These sectors all feature both B2B and B2C markets, so they are more exposed to the Amazon effect than others," explains Roberts. "In the case of food and pharmaceuticals sectors, they also have to conform to a wide range of regulations surrounding expiry dates, safe storage and supply chain information."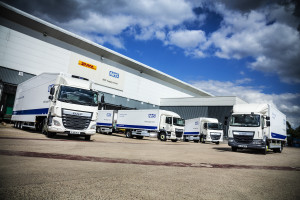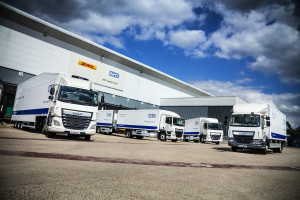 Even before Covid-19 hit the UK this year, healthcare was still considered one of the most problematic sectors in the supply chain. That's because the NHS is trailing behind other industries when it comes to supply chain management and implementing technology.


"Broadly speaking, healthcare has fallen behind other industries in terms of supply chain management, and has used basic, manual and time-consuming technologies or approaches in the past," says Hall at Ingenica Solutions. "Supply chain management remains an issue across the healthcare sector and undertaking programmes or initiatives that support transformation provides an opportunity to improve efficiencies at a critical time; helping healthcare organisations cut costs, implement smarter processes and deliver better patient care."


At the moment, coping with the coronavirus is the NHS' main priority. But when the pandemic is over, more than ever, hospitals will have to face the ongoing pressure to transform outdated and often manual approaches to supply chain operations. The cost of supplies is a significant part of expenditure, so improving the way in which its inventory is acquired, stored and managed within the supply chain is critical to operational and financial improvement and sustainability in the NHS.


Often the issues faced by bigger businesses are the same as those experienced by smaller ones. The problem is, SMEs often suffer more than their larger counterparts when something goes wrong.


"…because SMEs have a smaller resource base, problems that register as persistent difficulties to a larger enterprise can be the difference between bankruptcy and prosperity," says Roberts.


Some of the biggest challenges faced by businesses are associated with difficulties in keeping inventories up to date. Larger companies have the resources to hire the right people to deal with this, while small businesses are limited by cash flow and are less likely to attract experienced warehouse staff. Less experienced staff are likely to make more mistakes; thus creating a cycle of errors.


"[Inventory management systems for SMEs] need to integrate all aspects of the business quickly and clearly for maximum company-wide awareness," adds Roberts. "This allows mistakes to be discovered more quickly, corrected more responsively and reveals the sources of persistent errors."


This means that while feature and detail rich inventory management software is useful for bigger enterprises, it's actually essential for small businesses.


"A key challenge is taking the leap from using an ERP-based stock management system into a more sophisticated warehouse management solution," explains Carter. "Companies that have already done this understand the potential savings to be had, but smaller companies tend to have more of a squeeze on finances and now they have the economic uncertainty of coronavirus."


With less money and resources, smaller businesses don't have as much leeway when it comes to implementing new technologies in the warehouse. Less access to finances means it's also a bigger risk for SMEs to invest in inventory management systems, because it may mean a trade-off with another important element of the warehouse.


"While larger businesses have greater room for error when it comes to stock, SMEs are more vulnerable if their inventory management system is not effective," says Wayne Snyder, Blue Yonder. "Given their smaller size, it is critical that inventory levels meet demand, and do not lead to over-stocking and wastage."



The 24th Supply Chain Excellence Awards, with new categories for 2020, will take place on 12 November. For more information, including how to enter and sponsorship opportunities, contact daniel.jessop@akabomedia.co.uk


Technology triumphs


As the complexity of the supply chain grows, the technology that supports it advances.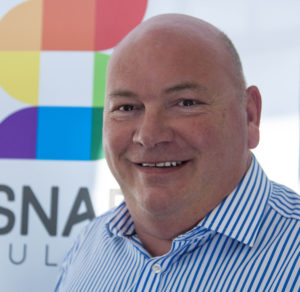 SnapFulfil MD Tony Dobson
"Smarter warehouses recognise that inventory management is continuous, rather than a process that ends the minute a shipment is received and put-away," says Tony Dobson, managing director at SnapFulfil. "Human error and manual or paper processes can both lead to inventory mishaps at multiple points, from goods-in to packing and shipping."


Technological advancements, including the latest machine learning techniques, are beginning to optimise inventory management by making new levels of accuracy possible.


"Using a range of factors such weather and local events, these tools do not simply look to the past to try and predict the future, but also evaluate the true drivers of demand to create accurate forecasts by item, location and day," says Wayne Snyder, vice president industry retail strategy EMEA at Blue Yonder. "Through aligning inventory with this demand, logistics managers have the power to quickly adapt to change, optimise and execute needed tasks to get the right inventory, at the right location, at the right time."


But forecasting demand is only the first step. Unexpected disruptions in the supply chain, like the ongoing coronavirus pandemic, can be harmful to businesses. Companies and services need up-do-date, real-time visibility of what's going on, in order to ensure inventory levels are being managed effectively.


"This is where control towers are playing an increasingly crucial role, allowing them to look across the entire chain and extended third-party digital ecosystem – right the way through from shipping times to traffic on the road and even social media posts," explains Snyder. "Based on the insight gathered, they can see, interpret and act on real-time information from the entire digital ecosystem that they inhabit."


However, businesses cannot rely on visibility alone. They must also be able to come up with actionable insights based on the data produced.


"Being able to do this will put them in a much better position to meet customer expectations than ever before," he says. "It will take time to build, but the long-term goal here is to create a fully autonomous supply chain that is capable of identifying and resolving problems without any human intervention."


According to Jon Roberts, senior sales manager at Orderwise, modern management trends are currently less concerned with the gathering of data. He says that's because it's now often assumed that the march of technological progress will mean that the necessary equipment will be everywhere soon.


"The more pertinent question now is about the digital systems in place to organise and make sense of all the data provided by these tools," explains Roberts. "Machine learning and automation are the two key drivers of this, but they are also paired with broader WMS integration."


Both buyers and sellers of inventory management systems in the modern market now need to ensure that their technology can not only just gather lots of data, but also arrange and process that information in a comprehensible format that is predictively useful.