Connecting Europe and China amid pandemic -【AGV, Logistic, Air Cargo, Supply Chain, Warehouse, ERP system, Logistic Management, Chinese Market】
By Hu Tao | China Daily | Updated: 2020-05-20 10:16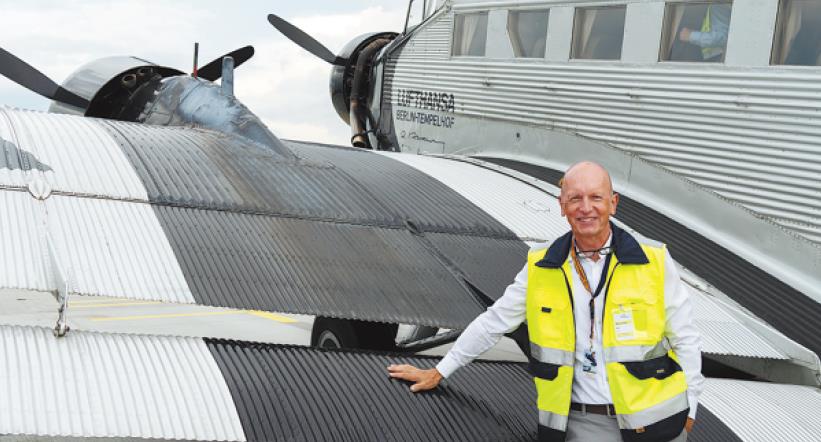 Some 105 Lufthansa flights per week between Germany and China are taking to the skies carrying vital supplies amid the pandemic battle, said a senior executive with Lufthansa Cargo.


"The number shows the importance of air cargo in keeping China and Europe connected in these critical times," said J. Florian Pfaff, vice-president of Asia-Pacific for Lufthansa Cargo.


Government authorities and aviation players are joining hands in the air cargo business worldwide. "We feel a high responsibility in maintaining supply chains for both global health and world trade to help weather the current crisis," Pfaff told Xinhua News Agency.


Air cargo services are now more important than ever before, and China is making persistent and comprehensive efforts to facilitate global air cargo exchanges.


Civil aviation authorities of China have continuously introduced encouraging policies, guidance and "green channels" to facilitate airlines in their cargo missions to help fight the COVID-19 pandemic.


"We are glad we can play our part in ensuring the worldwide flow of relief goods like masks and other protective equipment," Pfaff said.


The COVID-19 pandemic has triggered surging demand for air cargo transport in global markets. It is primarily driven by the immediate need for emergency medical supplies and other vital supplies.


To meet this demand, Lufthansa has deployed all Lufthansa Cargo freighters to take to the skies. It is also utilizing 25 passenger aircraft of other airlines under the Lufthansa Group to carry cargo.


To ensure more space is available for freight, they removed seats in some of these aircraft.


Due to continued strong demand, the number of passenger planes operating as freighters may even rise in the coming weeks, Pfaff added.


In February, Lufthansa Cargo worked round the clock to deliver much-needed masks and protective equipment to China.


"Now, it is the other way around. We are helping to serve our home market and Europe, delivering medical goods like masks and gloves from China," he said.

More information,pleaes click here.