Delivery services reach 90% of pre-outbreak production -【AGV, Logistic, Air Cargo, Supply Chain, Warehouse, ERP system, Logistic Management, Chinese Market】
By Zhang Yi in Beijing and LIU KUN in Wuhan | chinadaily.com.cn | Updated: 2020-04-15 18:16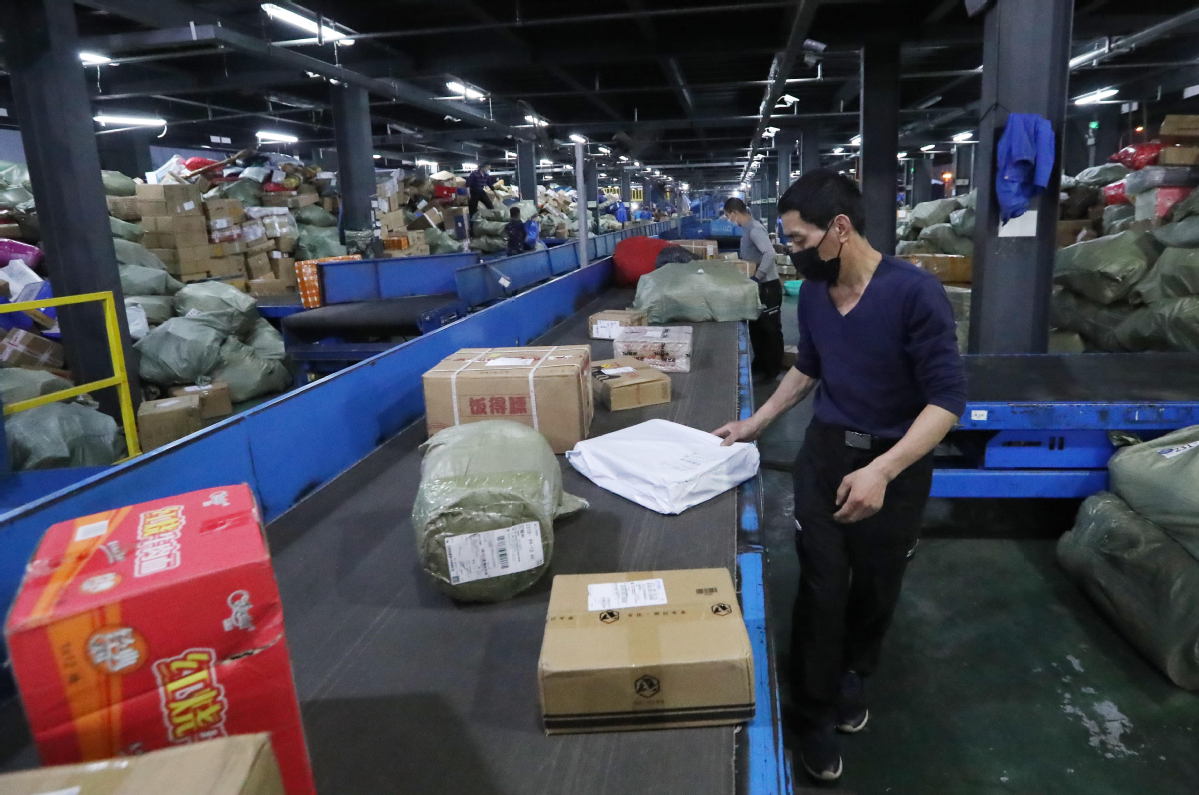 Express delivery businesses in Wuhan, Central China's Hubei province, the city hardest hit by the COVID-19 outbreak on the Chinese mainland, achieved the planned target of restoring 90 percent of production in mid-April, a transport official said on Wednesday.


The lockdown of the city was lifted on April 8 and traffic and transportation services gradually resumed.


Wuhan had 4,468 express delivery outlets and 4,288 of them reopened as of Tuesday, accounting for 95.97 percent of the total, said Xu Bin, director of the Transportation Bureau of Wuhan.


The number of employees in the express delivery industry in the city is 36,237, with 34,967 arriving at their posts as of Tuesday, 96.49 percent of the total, according to Xu.


The volume of mail and parcels sent to the city reached 2.31 million, 86.1 percent of the same period last year. The volume sent from the city reached 2.92 million, 138.1 percent of the same period last year, he said.


Measures are in place to ensure the security of residents' express shopping, Xu said. Delivery drivers are required to wear masks at work and have their body temperature checked. Transport vehicles will be disinfected in a timely manner.
The mail and parcels will be disinfected twice in the city -- when they arrive in Wuhan and before being delivered to the recipient's door, he said.