Nation able to manage impact on supply chain -【AGV, Aviation Logistic, Supply Chain, Warehouse, ERP system, Logistic Management 】

By CHENG YU and MA SI | CHINA DAILY | Updated: 2020-03-14 06:42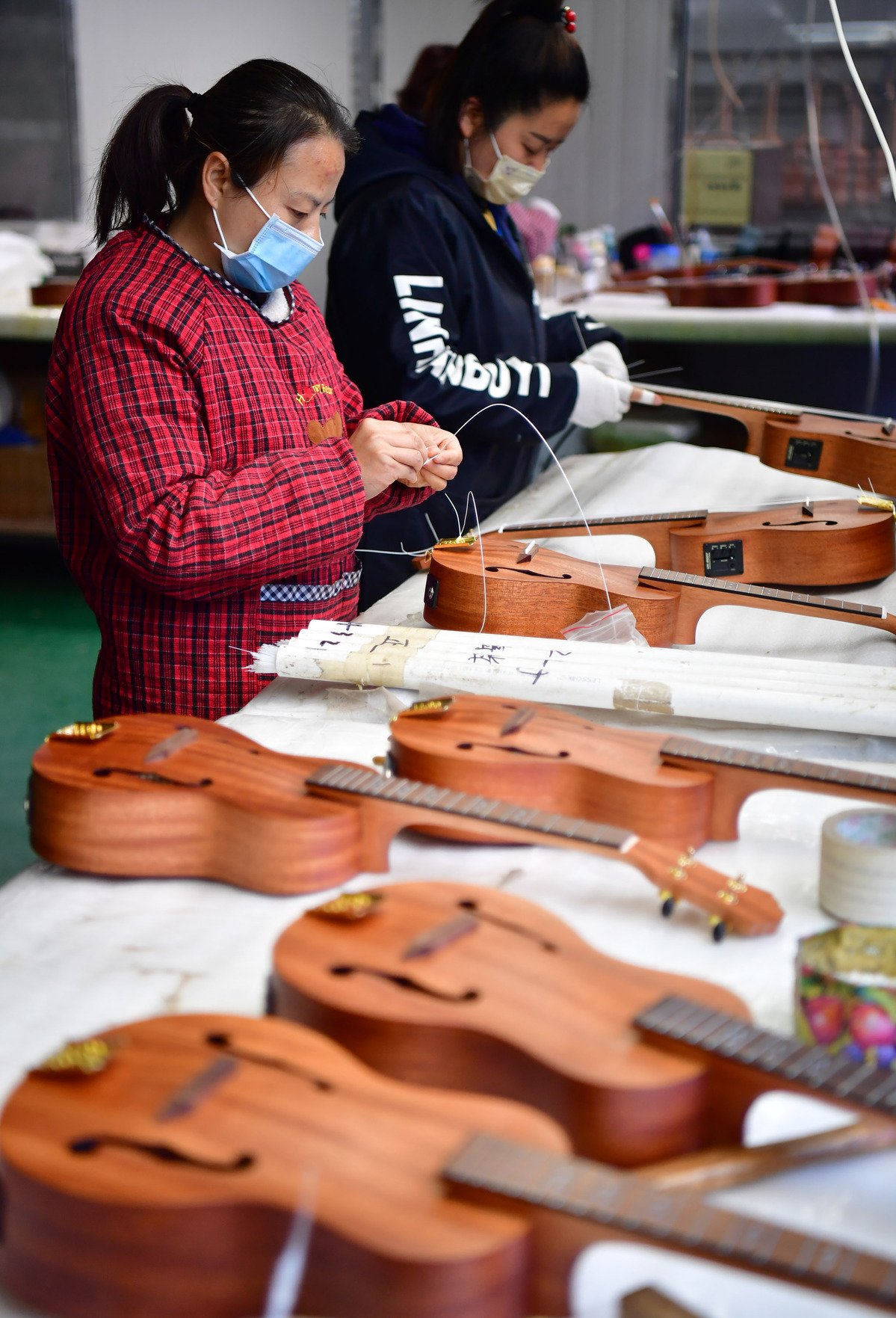 Workers assemble musical instruments ordered from overseas at a factory in Hanzhong, Shaanxi province, on Thursday. [SHAO RUI/XINHUA]

The spreading novel coronavirus in foreign countries will have a "manageable" impact on China's manufacturing industry, and the country will ensure the global supply chain to counteract economic fallout, according to the nation's top industry regulators and experts.

"As the current industry chain is globalized, the novel coronavirus outbreak in the United States and some European countries will no doubt affect the country's manufacturing segment," Xin Guobin, viceminister of industry and information technology, said in a news conference on Friday.

If the overseas epidemic is contained soon, it will have "limited" impact on the global and Chinese economies, Xin said, adding that even if it takes a long time for foreign countries to control the outbreak, the economic strike on China will be "manageable".

"China has the world's most complete industrial system with the most diversified sectors and most vigorous domestic demand. The industrial fundamentals in the country also remain good," he added.

"As the core hub of the global supply chain, China's manufacturing industry has irreplaceable advantages. It is resilient enough to offset the fallout brought by the epidemic," said Zhang Shucui, head of economic policies from the industrial economy department of the China Center of Information Industry Development.

"With the rest of the global economy increasingly feared by the outbreak, China's getting back to economic normality offers relief," she added.

Zhang noted that the country is also cooperating tightly with different economies in global epidemic prevention and treatment, which is significant to ensuring the safety of the global supply chain as well.

Currently, the country has been trying to keep a balance between containing the epidemic and reviving the manufacturing industry. It has rolled out a consortium of measures to help manufacturing companies resume production.

The Ministry of Industry and Information Technology said on Friday that it will give priority to key industries like automobiles to resume operations, as multinational automakers claimed that they may face shutdowns if some of their components in Hubei province and other regions cannot be produced in time.

In Hubei, epicenter of the domestic outbreak and also one of the most important automotive manufacturing regions in the country, carmakers and auto suppliers have already revved up operations in an orderly manner, the ministry said.

Dongfeng Motor Corp's truck factory in Shiyan is now able to produce 200 vehicles per day, while the company's two passenger vehicle and complete vehicle firms in Wuhan also restarted normal production.