JD steps up development of smart logistics system - 【Medical logistics,Warehousing logistics,AGV,CeMAT ASIA】
By Fan Feifei | China Daily | Updated: 2020-02-25 10:38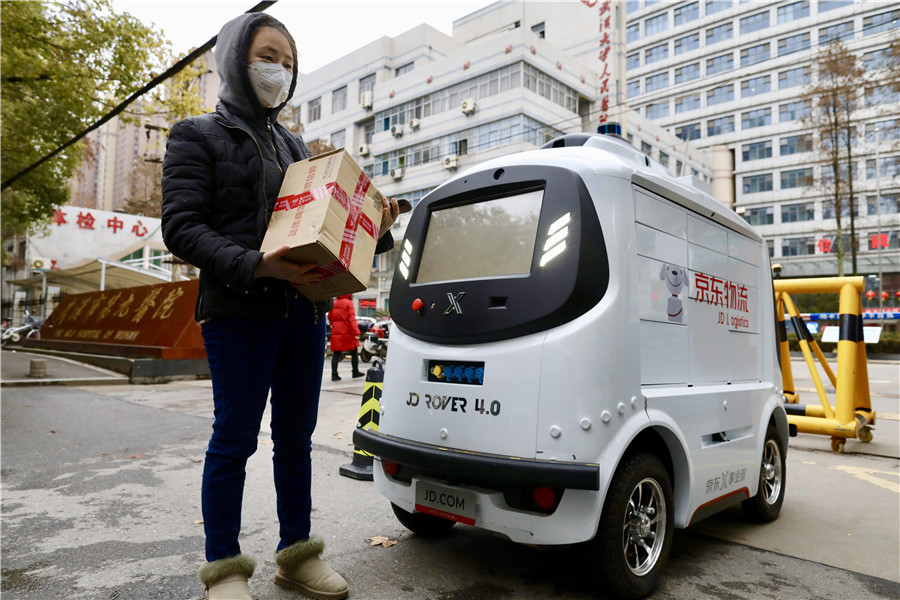 Chinese tech heavyweight JD has ramped up efforts to develop an underground smart logistics system that makes use of subterranean tracks and integrated municipal pipe corridors to deliver parcels, with the aim of ensuring smooth and efficient urban logistics with minimal disruption to daily life.


JD Logistics, the logistics unit of JD, said it has carried out research on building an underground logistics network in the Xiongan New Area in Hebei province.


The program, which is commissioned by the government of Xiongan, will connect buildings and underground tunnels in order to deliver goods to pick-up lockers. The express parcels might be sent directly from the underground logistics channel to the doorstep of users.


Magnetic levitation or maglev technology will also be used to build the underground logistics network. Packages that are put into 5G-power capsule boxes are transported through maglev tunnels underground.


JD has signed a cooperation agreement with Magplane Technology Inc, a maglev developer from the United States, to jointly develop the technology in logistics and warehousing. The advantages of using an independent maglev network over road transportation include faster delivery speeds, low energy consumption and less vehicle-based pollution, JD said.


"As China's cities are developing faster and becoming more sophisticated, sustainable urban development is critical. Smart logistics ensures that space in cities is being used in the most efficient and least disruptive way possible," said Wang Zhenhui, the CEO of JD Logistics.


"The application of this technology will change not only how we see logistics and supply chains, but also daily life."


JD launched an urban smart logistics institute during its global smart supply chain summit in Beijing in October 2018. It focused on planning for urban logistics hubs, the top-level design of urban logistics systems, big data and cloud computing platforms for logistics among others.


"The most effective smart cities are the ones that make best use of all available space and resources," said Chen Xiangsheng from the Chinese Academy of Engineering. "The use of underground space to build a three-dimensional smart logistics system is an industry game-changer."


Chen emphasized building an underground smart logistics system is of great significance, which will be a useful method to alleviate traffic jams, environmental problems and save urban space.


The e-commerce giant has invested massively in the field to gain an edge in the fiercely competitive market.


Smart logistics research at JD is led by JD-X, which focuses on innovating the next generation of smart logistics technologies, with a particular focus on automated fulfillment capabilities, including drones, autonomous delivery vehicles and automated warehouse technologies.


JD began developing its automatic delivery vehicles in 2016, aiming to employ unmanned delivery vehicles to conduct bulk deliveries to office buildings and residential areas in cities to boost delivery efficiency.


Wu Hequan, an academic with the Chinese Academy of Engineering, said: "The digital transformation of logistics, which includes the application of artificial intelligence, robotics, cloud computing and blockchain technologies, will make a huge contribution to the industry and society."


He noted the operational efficiency of JD's unmanned warehouses has been increased 10 times compared with traditional warehouses.


This will be the development direction for logistics and warehousing in the future, Wu said.