Disinfection robots put to work fighting COVID-19 - 【Medical logistics,Warehousing logistics,AGV,CeMAT ASIA】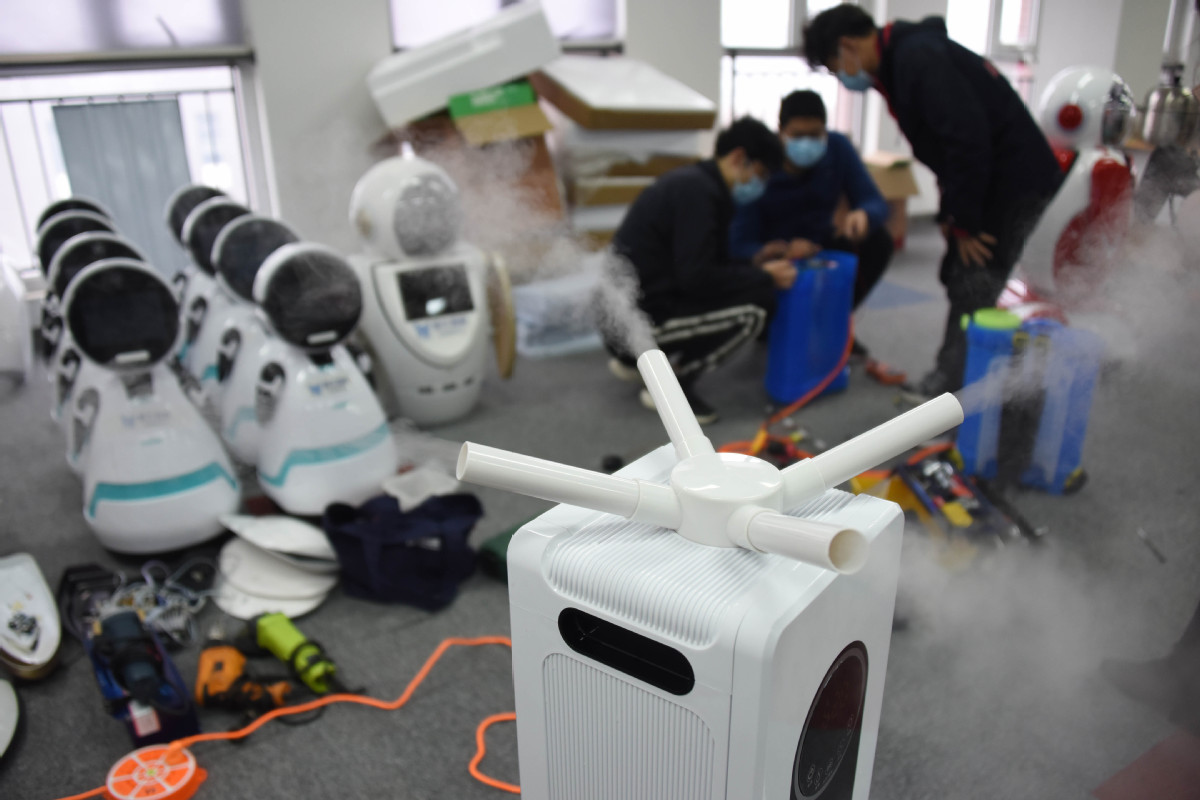 A disinfection robot is developed to fight against COVID-19 in Qingdao, East China's Shandong province, on Feb 11, 2020. [Photo/Xinhua]

Disinfection robots have been developed to fight against COVID-19 in Qingdao, East China's Shandong province, on Feb 11, 2020.

Technical enterprises have accelerated the development and remodeling of robots who can replace human beings in shouldering the responsibility of disinfection.

These newly developed disinfection robots have been put into operation in the quarantine wards of some hospitals.

More information, please click here.