The logistics supply chain is being influenced by some trends brought about by broader social changes and technological advances
1) E-commerce
One of the biggest trends that have caused major disruptions to the supply chain today is the continued growth of e-commerce. In Europe, the average share of e-commerce in retail is 7% in 2015 and 8% in 2016, and is expected to reach 8.8% in 2017. Globally, retail e-commerce is expected to increase to 14.6% of total retail sales, and the market size will exceed $4 trillion (eMarketer, 2016).
E-commerce continues to grow at a high rate, in part because of the reduced time between orders and deliveries. In the early stages of development, consumers typically wait a week or more to receive an order. While this may still be the case in some professional categories, major e-commerce participants now typically offer two-day delivery for many orders, and delivery the next day or even the same day is becoming more common. This creates higher expectations among consumers, as e-commerce expands into new categories such as food, delivery times continue to be compressed, and e-retailers are exploring multiple options to consistently achieve the next day or day. delivery.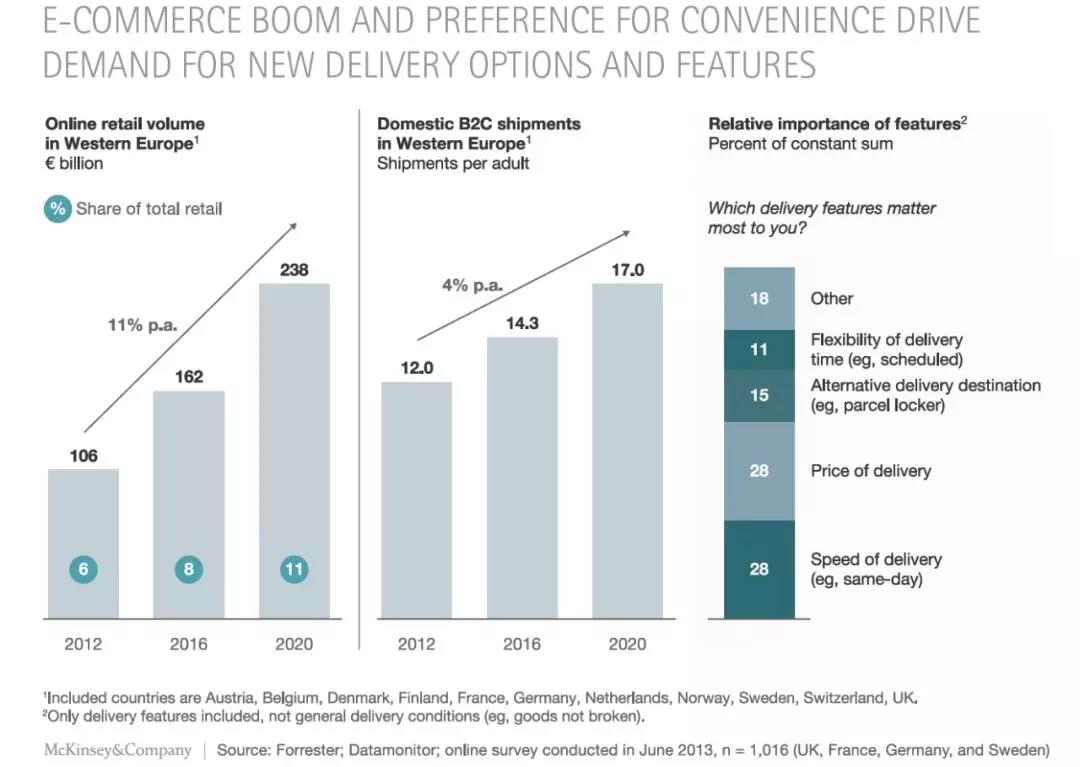 2) Expected logistics
Forecasting logistics is a process that predicts which logistics services are needed in the future and which areas are needed. The area in which logistics is expected to have developed is expected transportation. This allows online retailers to forecast orders based on previous customer behavior data before the order occurs. This information is then used to ship or move the goods closer to the potential customer for faster delivery. In the future, we will see the expected logistics expansion to the entire value chain.
3) Customer-centric production/batch
In the future, customers will increasingly become production centers. The result may be more localized production because customers don't want to wait for their personalized products. The trend of 3D printing will drive the personalization and localization of production. The Adidas German Speed Factory allows customers to customize shoes and is an early example of this trend. (Adidas Group 2015)
The impact on warehousing and logistics is significant: these custom shoes have never been to the warehouse; they are shipped directly from the factory to the customer, reducing the need for warehouse space. This is the logistics needed to support individualized production growth. Even if we have not yet reached the stage where "bulk-size" production is feasible for most products, as this trend develops, the company may push production closer to the customer and focus on the next step. Moreover, we are likely to push production closer.
4) omni-channel logistics
Consumers are already using multiple channels for shopping. They start and end their buying journey at different points and expect a lot of information, a certain delivery speed and a personalized experience. This creates opportunities for retailers to combine different channels to optimize the journey for the customer rather than optimizing individual channels (DHL Trends Research, 2015). From a retailer's perspective, omni-channel logistics can increase customer base and loyalty while increasing profitability. Shoppers who shop on multiple channels spend 15-30% more than traditional shoppers.
By 2030, customers' omni-channel shopping will be further enhanced and the channels may be more diverse than they are now. Home delivery is currently the most popular shipping method, and nearly 70% of online shoppers use it. However, about 50% of people have tried online shopping and shopping at stores.
According to a 2017 survey by PricewaterhouseCoopers (PwC), 33% of shoppers are willing to pick up roadside pick-ups and 28% of consumers are willing to pick up goods from third parties. These patterns are often referred to as "clicks and collections," and experts assume that these patterns will grow even more (PwC, 2017). As stated in the DHL 2015 Trend Report: Looking ahead, we expect to see the physical assets of the logistics network be virtualized and managed more dynamically to meet customer needs. More focus is expected.
5) Same day delivery (faster delivery)
As mentioned earlier, e-commerce continues to grow by shaping and meeting consumer expectations for faster delivery. The next border is the same day delivery. According to the DHL 2017 Trends Study, the Shared Economy Logistics Report, 41% of US consumers use programs that provide same-day, fast or on-demand delivery services.
Other studies have shown that 20% to 25% of consumers spend more money on the same day to buy goods. These advantages will cost up to 3 euros, 20 yuan and 3 dollars, depending on the region. Suppose the customer has to pay the full cost of this fast delivery, and only about 2% of the customers are willing to pay extra. McKinsey experts predict that "by 2020, the market share of the day and immediate delivery may reach 15%." (McKinsey, 2016, p. 9)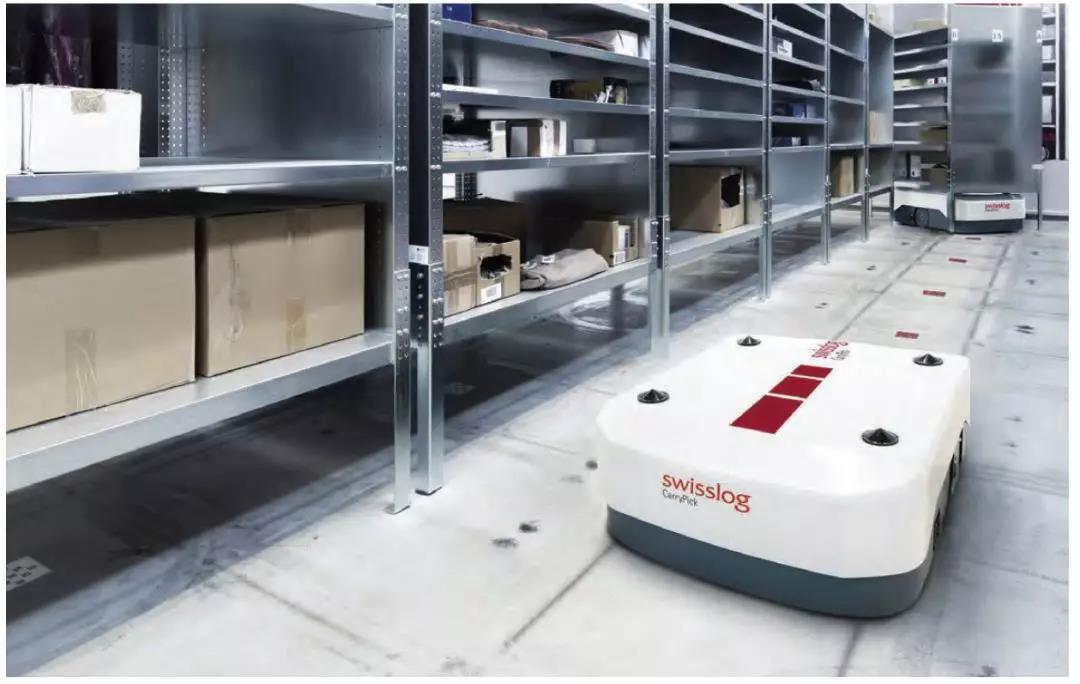 Reprinted from the network