Joint parcel test new electric truck in Germany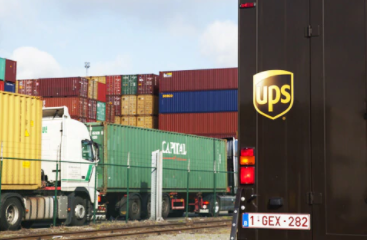 United Parcel recently tested new electric truck delivery packages in downtown Cologne, Germany. The electric truck weighs 7.5 tons and was modified from the original diesel engine. The rear axle-driven twin engine is manufactured by partner BPW. Currently, the electric truck has been put into the rear axle of the electric truck in the center of Cologne. The power is supplied by the 84 kWh battery and the mileage is about 100 kilometers. The combination of a separate drive on each rear wheel and the engine increases the flexibility of the truck.
Frank Sportolari, President of United Parcels Germany, said: "The company is pleased to see the successful trial of electric trucks. The company's goal is to use 25% of new cars to use alternative fuels or advanced technologies by 2020. United Parcel Global Intelligence Logistics The network is constantly evolving, and the use of electric trucks is only part of it."
Markus Schell, managing partner of BPW, said that shaft-driven electric vehicles are a better solution for future urban transportation. Compared with conventional internal combustion engines, electric vehicles greatly reduce pollutants without reducing the amount of cargo. Since 2008, UPS has been using electric vehicles to deliver packages in Germany. At present, United Parcel uses more than 80 all-electric vehicles in Germany, which are mainly 7.5 tons. To achieve its goal of reducing emissions, the United Parcel has set a goal of replacing 40% of its ground fuel with low-carbon fuels or other fuels by 2025.
The United Parcel uses a "rolling test" approach to deploy approximately 10,000 low-emission vehicles worldwide to determine which type of new energy vehicle performs best in all routes and jobs. These vehicles include all-electric vehicles, hybrid vehicles, hydraulic hybrid vehicles, anhydrous alcohol blended fuel vehicles, compressed natural gas vehicles, liquefied natural gas vehicles and propane fuel vehicles.
Reprinted from the network