Visual Logistics Management: 3D Smart Logistics Solution
The logistics industry market is growing rapidly, and the overall operational efficiency is still to be improved.With the rapid development of e-commerce and new retail industries, the demand for logistics and express delivery services has become larger and larger. However, while the logistics industry is growing rapidly, it also puts forward higher requirements for logistics, warehousing, distribution processing and information management. Every year, during the shopping ceremonies such as "618" and "Double 11" launched by major e-commerce companies, the distribution, transshipment, delivery, billing and warehousing management of various goods are all great challenges. Nowadays, every time the e-commerce shopping festival still has many problems such as bursting, long delivery time, poor flow management of couriers, etc., the overall operational efficiency still has a lot of room for improvement.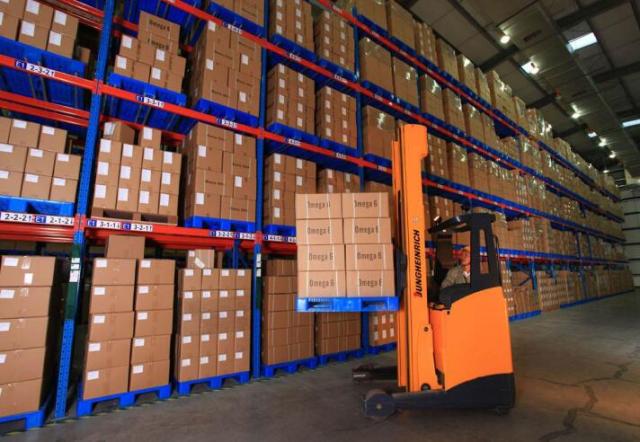 3D smart logistics solutions become the just-in-demand of the logistics industryBecause of this, the introduction of 3D smart logistics system has become a top priority for the logistics industry. The system uses 3D vision technology to equip the robot with a pair of "eyes" and can sense changes in the environment. It can be widely used in sorting, counting, measuring, transportation and warehouse management. The system not only can greatly save labor costs, improve the overall sorting speed, but also can greatly improve the utilization of storage space, which is more safe, efficient and controllable.
3D smart logistics solution application scenarioWith the help of 3D vision technology, robots can see and accurately identify the information of the goods, and intelligently deploy and transport monitoring, so 3D smart logistics system can do a lot of things for people:
1.Specification measurement: Through 3D camera and image recognition system, it can quickly measure the volume and size of various types of goods, reasonably store goods and improve the utilization of storage space;
2. Positioning and sorting: 3D visual tracking, identifying different goods and performing fast and precise positioning sorting, providing support for accurate and automatic picking of goods;
3. Warehousing distribution: automatic adjustment according to the storage situation, and automatic allocation according to the list of goods, and statistics on the quantity of goods;
4. Monitoring and management: monitoring all aspects of goods in and out of the warehouse, optimizing the operation process;
5. Detection and repair: Automatically detect the running status of each device to reduce or avoid equipment failure.
6. Intelligent monitoring: monitoring transportation links at any time, making transportation personnel, vehicles and goods safer, more efficient and controllable.
3D smart logistics solutions can not only greatly reduce labor costs and operations, but also increase overall operational efficiency and improve storage space utilization. This means that in the future, when you send items, the speed will be further increased, and the price may be cheaper.
Reprinted from the network