The Indonesian government has a green light, and the JD drone has successfully passed the trial test.
JD said that the flight is a major breakthrough in the field of UAV distribution, and hopes that the UAV will be the first to be fully applied in Indonesia after the first flight, and then more widely applied to other Southeast Asian regions.
The drone's test mission was to take off from the village of Jagabita in Parung Panjang, Indonesia, and transport the students' backpacks and books to MIS Nurul Falah Leles Elementary School, one of JD's charitable assistance projects in Indonesia.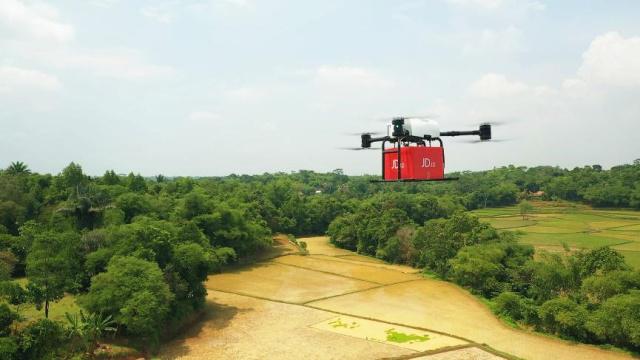 Indonesia is an archipelago with 17,000 islands spread across three time zones. The drone project is not only one of the ways JD provides charitable assistance here, "it also represents an unlimited business opportunity for e-commerce companies to bring better services to Indonesia." JD pointed out that the drone will help to deliver the 85% order on the day or the next day.
Liao Jianwen, chief strategy officer of JD, said: "We look forward to making full use of the potential of this technology to provide more convenience for Indonesian citizens."
"The importance of successful trials in Indonesia is not limited to the approval of the government drone flight, but the unlimited potential of future applications of the drone."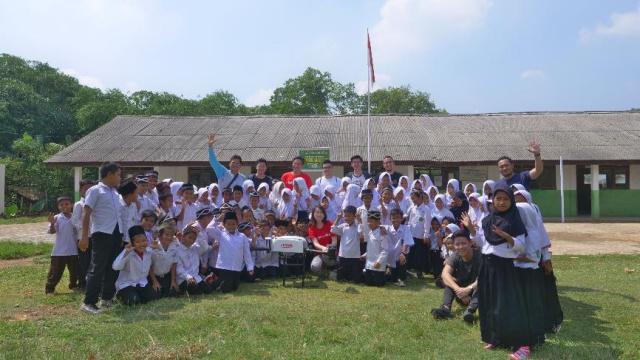 Timothy Reuter, head of the World Economic Forum "UAV and Future Airspace", said: "By using drones to transport important medical, humanitarian and commercial materials to remote areas, this test flight gives Indonesia the opportunity to become a drone application in Southeast Asia. The leading country in terms of."
And JD is very much looking forward to the far-reaching impact of this successful trial.
Xiao Jun, vice president of the JD Group and the president of the JD* division, said: "We are very happy to be part of an important moment in Indonesia's history." JD's drone business in China began in 2016 and is currently in JD. China's operations are quite mature.
In an interview with Air Cargo Week, Xiao Jun pointed out: "We use different drones to deliver goods according to the size and quantity of the order. Jingdong has several different types of drones suitable for different weights of goods and routes of different distances - thus Maximize delivery efficiency and ensure customers receive products in the shortest amount of time."
UAV distribution is particularly special in China, enabling JD to enter an untapped market. In many remote areas of JD, consumers have television and the Internet, but the infrastructure of the "last mile delivery" is scarce.
Xiao Jun said: "Despite the rapid development of rural e-commerce in China in the past few years, many villages in China are still isolated from the outside world due to road conditions."
The JD drone distribution business in Indonesia is not an isolated one-off business. Given the widespread use of drones, industry experts expect the use of drones to soar. Research firm Market Research Future pointed out in the just-released Global cargo drone market Statistical that "the annual compound growth rate of the cargo drone market is expected to reach 24% between 2018 and 2028. "
Reprinted from the network