Smart logistics information forecasting technology
With a complete data foundation and advanced operational concepts, on the basis of big data information forecasting technology, logistics distribution route optimization, logistics predictive transportation, warehouse forecasting and dynamic management can be realized, which can effectively help logistics enterprises make decisions.
(1) Smart logistics business management forecast
In the context of big data, the intelligent logistics business management forecast aims to realize the informationization, digitization, visualization and intelligence of business forecasting in all aspects of logistics, covering logistics and distribution business, transportation business, warehousing business, etc., to achieve logistics distribution route optimization, Dynamic management of predictive transportation and warehousing.
(2) Smart Logistics Supply Chain Forecast
In the context of big data, the intelligent logistics supply chain can use the big data forecasting technology to conduct more detailed and dynamic control of its various links from product design, raw material procurement, product production, order management, product sales and coordination. Optimizing the supply chain strategy through big data forecasting technology to promote the development of the supply chain can effectively enhance the core competitiveness of logistics enterprises. There are many supply chain forecasting technologies involved in various logistics links, such as demand forecasting technology using SAS analysis platform, supply chain planning forecasting technology, and supply chain risk warning technology.
(3) Smart logistics business forecast
In the context of big data, through the intelligent logistics business forecasting technology, forecasting the category, flow direction, supply and demand balance of commodity goods, can help adjust the marketing strategy of goods, realize the forward-looking nature of goods flow, and rationally construct a logistics network. Achieve rapid response to the supply and demand market.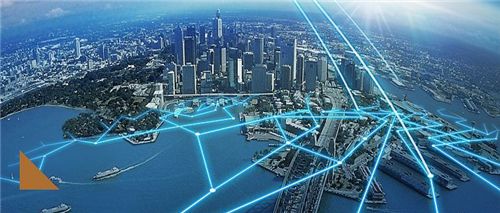 Reprinted from the network