Automation: sometimes it feels like the start
From Logistics Manager Magzine,
Published Wednesday 20 March 2019 2:18 pm
Automation is playing a key role in enabling John Lewis to achieve its 2020 goal of becoming a 50/50 e-commerce and bricks and mortar retailer, John Munnelly, head of operations at the retailer's Magna Park campus, told delegates at the Supply Chain Conference in London on Wednesday.
Munnelly led the development of the Magna Park campus. Currently the John Lewis' sales are split with 40 per cent online and 60 per cent brick and mortar.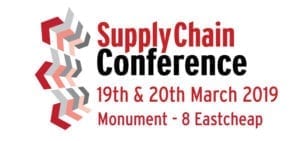 John Lewis has used automation to a drive its online sales without neglecting its physical stores.


Magna Park One played a major role in this. It was built it larger than it needed to be for some "wiggle" room, said Munnelly.
This allowed John Lewis to introduce automation in a modular way to gradually build up the level of innovation in accordance with changing consumer demands. Magna Park One also handles the replenishment of John Lewis' national stores.


In 2012, John Lewis embarked on the £250 million programme Q. This funded the addition of Magna Park 2 and 3, enabling John Lewis to collapse and consolidate eight legacy operations into its Magna Park network. A 100m link bridge connects the MP1 and MP2.
This is where John Lewis' automation journey really took off. It introduced a fully automated hanging garment solution, multi-shuttle technology, automated carton finishing lines, pallet storage high bay, and hanging fashion consolidation which allowed customer orders to be mixed and accessible in one place.


John Lewis closed a Park Royal site in 2016 and a Clipper Ollerton site in 2017. Both operations were consolidated into the Magna Park campus.


Migration has allowed John Lewis to do more fulfilment for major partners like Yves Saint Laurent and Hugo Boss, added Munnelly. He pointed out that automation helped to cater to growing demand. "One week of customer demand in 2009 was 1.5 hours of demand in 2018," he stated.


To build further on its automation, John Lewis plans to introduce two new robots from ABB as well as a high bay extension to increase capacity. Munnelly noted that John Lewis already has a concept design of how the campus will look up to 2025.


Munnelly pointed that that John Lewis is still "not at the end of the journey, [in fact] sometimes it feels like the start."


√ Collaboration in the supply chain came under scrutiny in a presentation from HP supply chain operations EMEA director Juergen Kull.


HP has two leading franchises, printing and personal systems, which equates to a very large and complex supply chain, explained Kull. He brought attention to HP's digital value supply chain and the importance of collaboration.


The digital supply chain works with a control tower at the centre, explained Kull. And it is key to collaborate within that ecosystem.


Within the supply chain HP has a dedicated customer experience team, which has weekly operational meetings looking at sales, sales ops, logistics, factory, supply chain and so on, aiming to bring that customer view into the supply chain.


This is done through sharing backlog status and projections, identifying deviations and agreeing on action plans, which is then covered in the monthly meeting which aims to share metrics and improvement plans, cover status of key projections and provide a quarterly review across regions.


All the information gathered from the meeting goes back to customer experience for HP's customers. Kull outlined the customer feedback cycle. This includes collecting feedback from customer and partner, consolidating feedback (in a customer feedback repository), sharing said feedback, prioritising feedback and then using all of that to drive improvements across the supply chain.


He explained that within supply chain retail and channel collaboration, HP is always looking at the end to end view. There must be mutual value, improving loyalty while gaining direct insights and feedback from key partner.


Likewise, it is key to provide relevant content, such as perfect order performance, improvement programmes, process changes, operational excellence, said Kull.