Image Display of Logistics Handling Robot
The Asia Logistics Trade Show is in progress.
As a key part of logistics automation, logistics handling robots are naturally necessary, as shown in the following sections:
Fast bin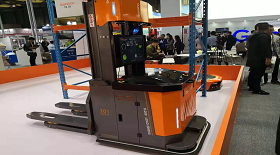 The forklift AGV launched by the fast warehouse robot this time uses laser navigation, with a lifting height of 2.3 meters and a load of 2 tons.
Kuang sees Iris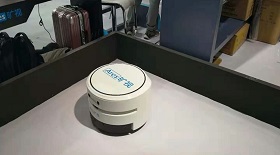 Iris intelligent handling robot uses laser SLAM + visual SLAM fusion positioning, and navigation algorithm can adapt to complex ground environment.
Haikang robot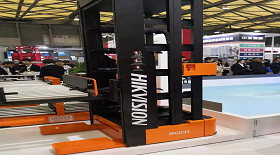 Haikang forklift series robots are driven by two wheels at different speeds, rotating in situ, front and rear lasers, double-layer pneumatic collision strips, photoelectric sound and light alarm, and the maximum running speed is 1.5m / s.
Dongyouda
Dongyouda's main push at this exhibition is US - driven products, which can meet AGV's climbing ability of 10 degrees.