The most advanced mobile robot series
The Asia Logistics Trade Show is in progress.
As a key part of logistics automation, logistics handling robots are naturally necessary, as shown in the following sections:
Hefei jingsong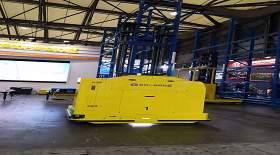 In addition to its mobile visual navigation AGV, Jingsong also brought along a new product " full - forward stacking AGV". The lifting height of this piled-up car can reach 8m.
Agiway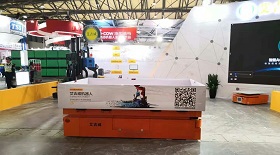 Eguiwei brought an unmarked laser piggyback AGV with double steering wheels driven by full servo and capable of moving in all directions.
Road innovation
The pony 1 series AGV is driven by two steering wheels and uses QR code combined with its own gyroscope and accelerometer to navigate, with a load weight of 10kg.