Selected Exhibitors(HAWE Oil-Hydraulic Technology (Shanghai) Co., Ltd.W5-C5)
Havel oil hydraulic technology ( Shanghai ) co., ltd was established in Shanghai in 1998, engaged in sales and after-sales service of Havel products, and designed and produced hydraulic systems according to customer requirements. Havel China has experienced hydraulic engineers and technical service personnel to provide customers with the best design and technical advice. Lifting modules and lifting valves are mainly used for lifting equipment, such as overhead storage stackers, ground handling vehicles and various types of forklifts, with extremely wide transmission modes. They are made up of valves with different functions ( flow valve, throttle valve and reversing valve ). Some types of valve blocks can also be added with valves with other functions. The internal control design of the main valve is very flexible. according to the requirements, harvey oil hydraulic technology ( Shanghai ) co., ltd. can select a quantitative pump or a variable pump to meet the matching between the respective technical requirements and the control system. If you need to add other functions or functions, you can use reversing valves or other plate-connected reversing valves ( e.g. SWR or SWS type ). These valves are connected to the main valve in the form of valve blocks, and the whole assembly is extremely space saving.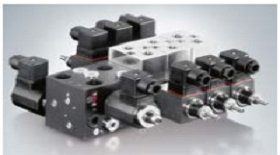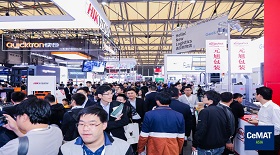 The Asia Logistics Trade Show is in progress.