Selected Exhibitors(Beijing ARES Robot Technologies Co.,Ltd.W3-C1)
ARES scommits to intelligent robot, artificial intelligence,big data and other core technology researching a n d d e v e l o p m e n t,a n d p r o v i d e competitive products and solutions for logistics warehousing,intelligent factories and other industries, etc. ARES creates customized solutions based on intelligent transport robot service providers in e-commerce, manufacture, 3C, medicine, and clothing manufacture industries. Driving by customers' and market's needs, Ares makes technological breakthrough in many essential fields, achieves transformation from "logistics cost" to "logistics value", robots assist human for a beautiful future.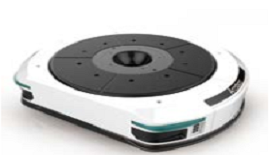 The Asia Logistics Trade Show is in progress.