Selected Exhibitors(ABB Engineering (Shanghai) Ltd.W3-A3)
ABB Robots is the forerunner and leader of China's industrial robot industry, providing a complete product range, including bare metal, software, peripherals, module units, various applications, system integration and services. ABB Robots is the only robot solution provider in the world that provides all four major processes of automobile production ( stamping, body - in - white, painting and assembly ), and is also the only multinational enterprise that has carried out robot research, development, production, sales, engineering, system integration and service value chain business in China up to now.
The logistics industry is undergoing great changes and needs to upgrade from labor-intensive to automation and intelligence. ABB Robots provides intelligent logistics solutions to realize the full automation of warehousing, sorting and distribution, helping you save storage space and improve logistics efficiency. ABB robots join hands with you to open a new era of intelligent logistics.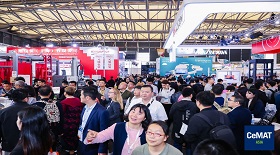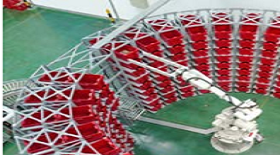 The Asia Logistics exhibition is in progress.