Selected Exhibitors(Hangzhou Hikrobot Technology Co.,Ltd. W3-B2)
Hangzhou Haikang Robot Technology Co., Ltd. is a global provider of mobile robots and machine vision products and algorithms, and is committed to meeting the " intelligent manufacturing" needs in demanding industrial production links. The self-developed HAKANGWEI forklift series robot ( FLR ) can complete the stacking and handling of finished parts / pallets, move unmanned handling from the ground to the high shelf, and improve the space utilization in the library. Two new FLR products will be unveiled in 2018 Cemet Asia. Among them, the new omni-directional forklift robot is based on the omni-directional drive system, which has strong space adaptability and can meet the storage and handling requirements of narrow tunnel factories. On the basis of Haikangwei's five-sided smart camera code reading scheme, a new Haikangwei's six-sided code reading system is introduced, which can truly read all-round codes for express shipments placed at will after unloading through the line scanning code reading module. The self-developed code-reading software is used to fuse and filter and then upload information, which greatly improves the code-reading efficiency while reducing manual constraints.
From November 6 to 9, seven new robots in three series, namely, lurking robots, moving robots and forklifts, as well as logistics code reading systems based on machine vision products, will be unveiled at the Cemet Asia W3B2 booth of the Shanghai New International Expo Center.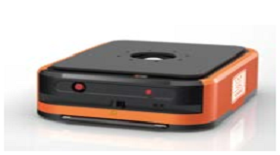 The Asia Logistics Exhibition is in progress.