Selected Exhibitors (HANSA-FLEX Hydraulic(Shanghai) CO.,Ltd.)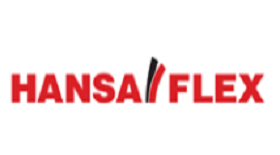 Founded in 1962 in the northern German city of Bremen, HANSA-FLEX Hydraulic is now a world-renowned supplier of hydraulic components and systems. HANSA-FLEX has established 398 branches in 40 countries around the world to provide customers with high quality products and perfect and convenient service. HANSA-FLEX provides a variety of hydraulic hoses and assemblies, as well as a variety of industrial hoses, used in fire, water treatment, compressors, fuel, chemical, food and beverage industries. HANSA-FLEX has a bend center in Shanghai, which can be customized according to customer requirements for bending pipe assembly, as well as to provide pipe fittings pretreatment, welding and other assembly services. HANSA-FLEX provides high-quality hard pipe joints, including card sets, welding, expansion, materials, such as carbon steel and stainless steel, Shanghai Logistics warehouse with a large inventory. HANSA-FLEX 's one-stop service provides customers with a variety of hydraulic accessories, including ball valves, quick connectors, pressure gauges, pressure measuring joints, flanges, pipe clips, as well as non-standard products.
The Asia Logistics Trade Show is in progress.