Innovation Salon, Stars Gathered
As the foremost, most focused and most popular brand activity of CEMA Tasia, the Innovation Salon will also continue to open on the first day of the exhibition. The theme of the 2018 CEMA Tasia Innovation Salon will be expanded to six for the first time, and the guests are all experienced and experienced. On November 6, the Innovation Salon will present two themes: the overview of the logistics market and the intelligent medicine logistics.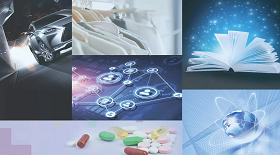 In the logistics market overview section on the morning of November 6, we invited Ma Yun's partner, one of the co-founders of Zhejiang Entrepreneur Club Jiangnan, Mr. Xue Liang, known as " Jiangnan Five Gentlemen", to share with the audience. When Ali's " Five Gentlemen" arrives, JD.com's will not drop, 2018 will be JD.com's first appearance as an exhibitor in CEMA Tasia, and JD.com will also have executives to share the wonderful case of JD.com Logistics on the first theme day of the Innovation Salon. In this era of Internet e - commerce, CEMA Tasia Innovation Salon has placed an opportunity of zero-distance contact with top Internet leaders in front of your eyes
On the afternoon of November 6, the theme of intelligent medical logistics was not overshadowed by Mr Xue Liang's arrival. the logistics directors from the three domestic pharmaceutical giants of national medicine, Tianshi Li and Jiuzhoutong will join hands on the stage of cema tasia innovation salon for the first time, and friends who are interested in medical logistics, especially the clients of medical logistics, must not miss it.
Asia Logistics Trade Show is coming soon.Please pay attention to it.