The exhibitor's tour, see first as soon as possible
At the heart of the exhibition must be exhibitors. As Asia and even the world's first-class logistics exhibitors, CEMA Tasia has never been disappointed in the past 18 years, and this year too.
As the core force of the logistics equipment industry, system integrators have always been one of the focuses of the Asian logistics exhibition. Dematek, Seinfeld, TGW, Intelli Graded, Vander Lande, FIVES, SFA, Beiqiyuan, Beizisuo, Zhongchuan, Wuqiang, Lanjian, Zhongding Integration, Today's international, Anji Intelligence, Jiangsu Gaoke, Dema and other domestic and foreign big-name integrators will gather in W1 and W2 pavilions to advise buyers and solve various pain points and difficulties in logistics production scenarios.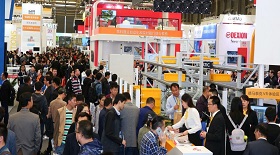 Industrial upgrading has become the top priority of the whole manufacturing industry. The concepts of " Industrial 4.0" and " Made in China 2025" are not only a long-term goal, but also gradually fall to the ground in the logistics equipment industry. Intelligent logistics technologies such as unmanned storage, unmanned distribution and logistics robots will become the core part of intelligent factories in the future, helping the digitalization, networking, automation and intelligence of Chinese manufacturing. Therefore, the traditional robot manufacturers have entered the logistics industry one after another. At this exhibition, ABB, FANUC, Xinsong, Kuakura, Jizhijia, Haikangweishi, Cone Energy, Iris and other leading enterprises will all appear. AGV brands such as Kokin, Jingyuan, Siwei, Muniuliuma, Bozhong, Yijiwei and Koti will also bring new technologies to W3 and W4 pavilions.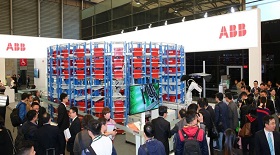 According to the statistics released by the Industrial Vehicles Branch of the China Construction Machinery Industry Association, the domestic forklift industry has a good momentum of development this year. Compared with last year, the cumulative sales volume of the five types of forklifts has increased significantly. At this Asia logistics exhibition, forklift companies such as Hangzhou fork, BYD, Ningbo ruyi and tvh will demonstrate the lightweight and intelligent forklift in w5 pavilion. During the same period, the pavilion will also set up a forklift rental and post-market area, and the annual CITIA China Industrial Vehicle Innovation Award Ceremony will also come as scheduled.