The big enterprises are rushing into intelligent robot manufacturing
In the past few years, the rapid development of the Internet has driven the continuous development of the manufacturing industry, and many enterprises have also felt great logistics pressure while reaping huge orders. Under this background, the giants such as Fanuc, Toyota and Toshiba have joined in the construction of intelligent logistics system to provide hardware and software support for intelligent manufacturing in the logistics industry. With the support of strong financial resources and research and development capabilities, these manufacturing enterprises can design and build their own solutions in a series of processes from hardware design to software support.
In addition to manufacturing giants, many start-up enterprises have also become a new force in the development of robot intelligent logistics, including a series of emerging enterprises such as Mujin, Ki Nema System, OSARO, FIVES, etc.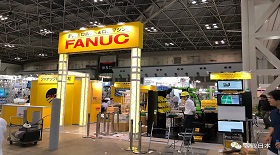 Friendship Tip: The Asia Logistics Exhibition will be held from November 6 to 9, looking forward to your attention.