[ Cemet Asia Logistics Exhibition - Exhibitor Information ] mettler toledo International Trade ( Shanghai ) Co., Ltd.
Mettler Toledo Group, headquartered in Zurich, Switzerland, is the world's leading manufacturer and seller of precision instruments and weighing instruments and is famous for making the world's first electronic balance. At present, there are 12,500 employees worldwide, with annual sales exceeding US $ 2,379 million.
After entering the Chinese market, mettler toledo actively innovated and developed, strengthening its products and services with the aim of " satisfying every customer at all times", especially in the field of logistics. The company has continuously innovated on the basis of introducing foreign advanced technology and has successively developed and issued localized products with Chinese characteristics, which have been well received by customers.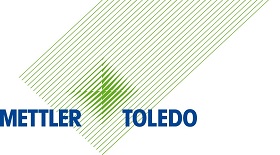 Friendship Tip: The Asia Logistics Exhibition will be held from November 6 to 9, looking forward to your attention.