Jiangrui company - finished product warehouse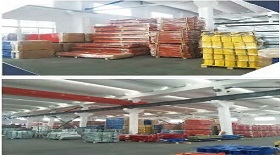 The factory has its own finished goods warehouse for temporary access to completed order products. The storage of large-area warehouses enables customers' orders to be issued continuously and smoothly, and there will never be any queuing of orders and the finished products will be damaged outdoors. Easy to access and facilitate the implementation of packing and delivery.
Packing platform
Factory packing orders are divided into foreign trade orders and domestic trade orders according to the production delivery time provided by the company's production department and the packing time provided by Nanjing commerce and trade department. Foreign trade orders are mainly delivered by containers, while domestic trade orders are mainly delivered by flatbed trucks, semi-trailers and vans. Packing methods include forklift loading, manual loading, forklift loading and manual loading.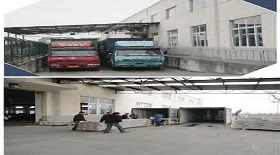 The Asia Logistics Exhibition will be held from November 6 to 9, and we look forward to your presence.