Feng Fu invites you to attend Cemet Asia Logistics Exhibition 2018
Feng Fu was founded in Taipei, Taiwan in 1984. The company mainly produces various kinds of products such as factory-wide automation equipment, conveying machinery, spraying equipment, lifting machinery, automatic storage, automatic sorting system, etc. Adhering to Feng Fu's four management concepts of technological innovation, customer first, diversified service and reliable quality, the company has actively expanded overseas and successively set up Malaysia's Basheng Port, China's Shanghai Factory and Chuzhou Factory. Founder and management team, with their engineering design background and more than 30 years of industrial experience, continuously serve customers in the Asia - Pacific region. At the same time, the quality and design ability of manufacturing are also recognized by customers in Japan, Europe and the United States.
Feng Fu exhibits
1 / Cross - belt Sorting System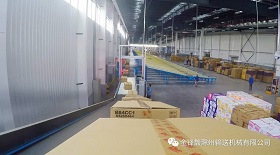 Low energy consumption linear motor, non-contact drive;
Silent interface technology, noise as low as 65 - 70 decibels;
Main line three speed switching, real-time dynamic tracking;
Feng Fu crosses with many successful cases.
2 / High Speed Slider Sorting System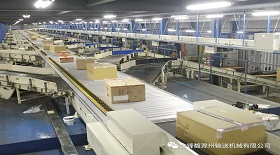 Slider sorting system
Nearly 40 years of experience in logistics sorting industry;
A number of core technologies are at the leading level in China;
99.99 % sorting accuracy;
Provide personalized solutions for customers.
3 / Balance Wheel Sorter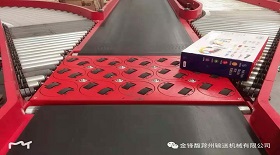 Modular structure, easy assembly, quick, accurate and impact - free sorting, and can realize sorting on the left and right sides of articles.
4 / Module chute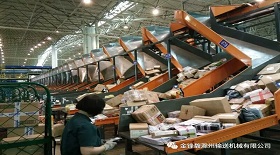 Flanged spiral chute is one of the important conveying equipment in mail processing center. It has the advantages of simple structure, no need of power, low manufacturing cost, easy installation and maintenance - free.
5 / Sky Fall Sorter
Using gravity and the third dimension. Conveying on rollers along rails, basic functions include sorting and accumulation.
6 / DENI SORT Tray Sorting System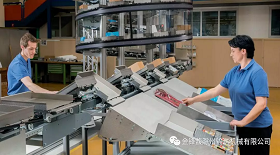 Through multiple levels and processes to provide continuous cargo flow, transportation, commissioning and sorting, all processes are running simultaneously and perfectly on a single system.
7 / Jivaro Intelligent Packaging Solution
Friendship Tip: The Asia Logistics Exhibition will be held from November 6 to 9, looking forward to your attention.