Shanxi: Strive to reach 100,000 express delivery employees by 2035
According to the website of Shanxi Provincial People's Government, Shanxi Province recently issued " Implementation Opinions on Promoting Coordinated Development of E - commerce and Express Logistics".
According to the Implementation Opinions, by 2018, villages and towns will have full coverage of express delivery outlets, and the circulation channels of " entering the city into the village" will be unblocked.
Strive to 2020, e-commerce and related industries will become an important part of our province's economic and social development. Express business growth will reach the national average, and the number of online retail enterprises above the scale and competitive express enterprises will continue to grow.
By 2035, the number of express delivery employees in the province will reach 100,000, further increasing its contribution to employment in the province.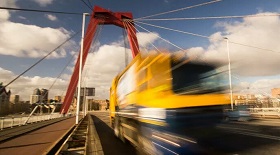 The Asia Logistics Exhibition will have more wonderful things to watch. ( November 6 - 9 )