International Automated Guided Vehicle Pavilion with the abbreviation of AGV Pavilion in Hall W4 is a special exhibition area for AGVs. It has been established and carefully operated at CeMAT ASIA since 11 years under the cooperation between Hannover Messe, Mr. Prof. L. Schulze from Leibniz University Hannover, Germany and Ms. Prof. L. Li from OWL University of Applied Sciences, Germany.


AGV Pavilion aims at providing an excellent exhibition platform for AGV producers, integrators, operators, component suppliers as well as visitors, who are interested especially in AGVs. The core features of AGV Pavilion can be summarized as the followings:


1. Standard magnificent booth: In line with the principle of saving efforts for exhibitors, AGV Pavilion provides standard booth. However, the booth highlights prominently the characteristics of individual exhibitors.
2. Concentrated exhibition area: surrounding AGV Forum as the core, AGV producers, integrators and suppliers make an orderly exhibition, which is very impressive for the interested audience and facilitate them to access AGV information.
3. Forum Predominance: The AGV Forum in AGV Pavilion enables the audience to understand more in detail about AGVs through different reports from companies.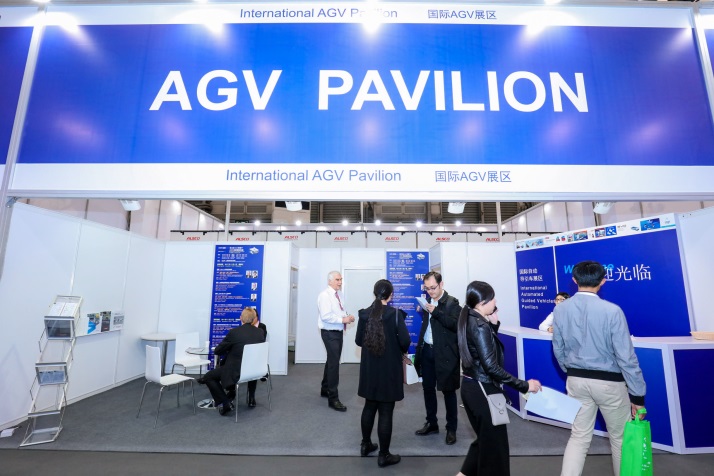 It is the eleventh appearance of AGV Pavilion in CeMAT ASIA in 2018, with 14 companies as exhibitors inside. The whole exhibition area of AGV Pavilion exceeds 400 square meters. It is another sublimation and breakthrough in recent years. Because of the expansion, the entire AGV Pavilion will be divided into four separated areas. The 14 companies are listed in alphabetical order as follows:
AAT Automation (www.aat-gmbh.de)
ALSCO (www.anwood.com.cn/)
BENEWAKE SOLID-STATE LiDAR (www.benewake.com/)
Bluebotics (www.bluebotics.com/)
Conductix-Wampfler (www.conductix.com.cn)
ebm-papst China (www.ebmpapst.com)
Kollmorgen(www.kollmorgen.cn)
Logic Robotics (www.unodopo.com)
Ningbo Sunny Bär Automation (www.baer-automation.de)
Schabmüller (www.schabmueller.de)
Shanghai Heling Automation Equipment (www.agilox.net, www.heling-group.com)
SINFONIA ( www.sinfo-t.jp/eng)
Wittenstein (www.wittenstein.cn/)
World of Industries (www.world-of-industries.de)
AGV Forum at AGV Pavilion will be held as scheduled this year, mainly on the second day, Nov. 06. and the third day, Nov. 07., in the morning and afternoon during the exhibition of CeMAT ASIA. In a noisy environment of exhibition, it is rare for the visitors to have a chance to obtain and discuss "quietly" AGV-related knowledge. AGV Pavilion offers this opportunity. The dual significance for both exhibitors and visitors cannot be ignored.