Work and production resume in different parts of China【Economy's resilience, Recover capability, Home appliance industry】
2022.05.13 SOURCE:CHINA DAILY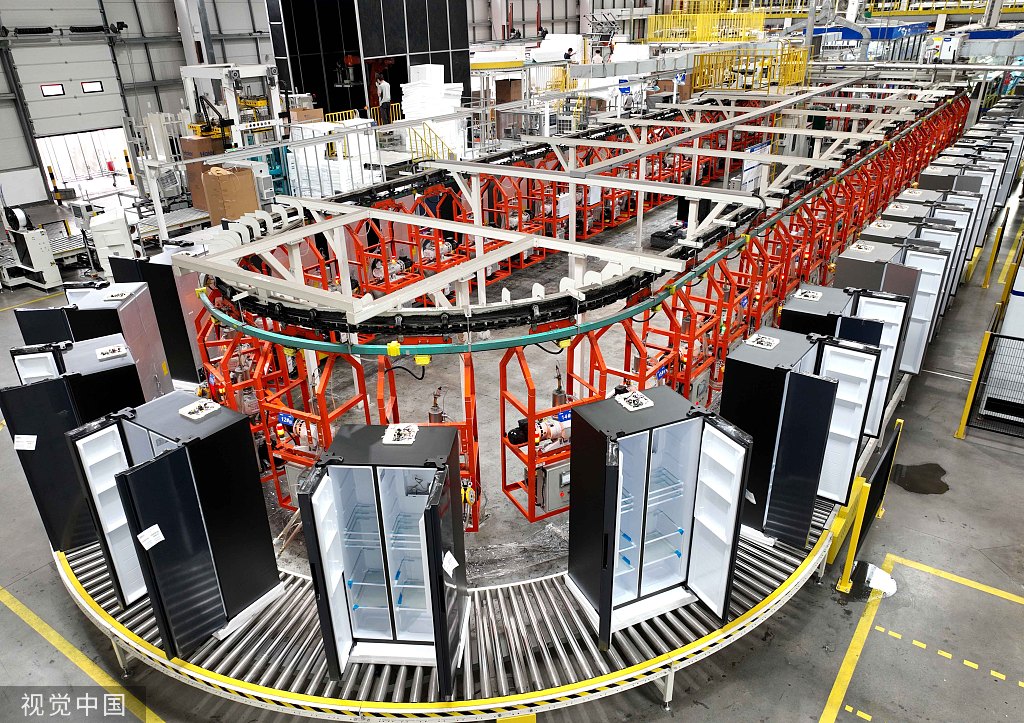 Refrigerators are manufactured on a production line of Haier in Hefei, East China's Anhui province on May 12, 2022. [Photo/VCG]
Work and production have resumed in different parts of China, showcasing the Chinese economy's strong resilience and recover capability.
With the support of government policies, China's home appliance industry has been steadily developing with sufficient material supply and smooth logistic transportation. Staff members are busy making refrigerators on a production line of Haier in Hefei, East China's Anhui province.
China's automobile industry has also been recovering in an orderly manner. As Tesla, on Wednesday, shipped the first batch of vehicles from Shanghai port to Slovenia since April 19, more auto makers are busy at work in different parts of China, including Ganzhou in East China's Jiangxi province.
With increasing orders from overseas, a lot of manufactures have also resumed work to make electronic products to export abroad in a factory in Southwest China's Chongqing.
Thanks to the Chinese government's strong leadership and effective control of COVID 19 pandemic, many factories have managed to resume production amid the COVID-19 resurgent, contributing to the economic recovery of China and the world .