Classification of AGV
Warehousing and logistics robot AGV - small size and light load
This kind of robot is mainly used in 3C, e-commerce, express delivery and other fields. Its main characteristics are that it is relatively small in load type, light in load, and has a load of one ton and two tons, and a minimum of several hundred kilograms. In logistics, it is mainly divided into the following three categories. The situation includes intelligent selection, intelligent handling, and intelligent distribution.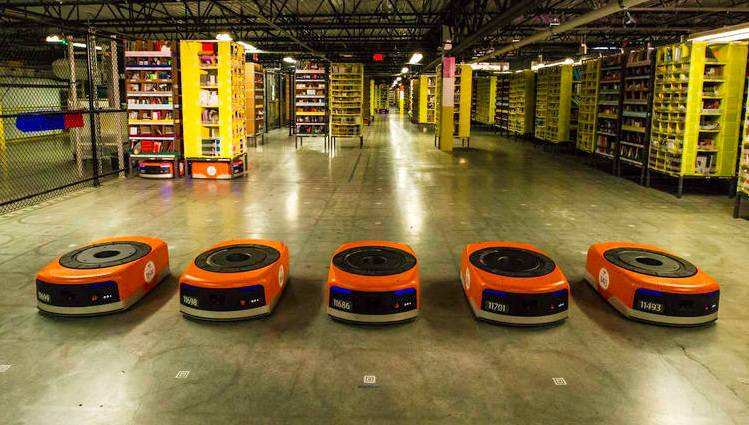 Industrial Logistics Robot AGV - Variety of types and heavy loads
These types of robots are mainly used in construction machinery, defense industry, printing and coinage, printing, food, medicine, tires, fiberglass and aerospace.
This type of AGV can be further divided into fork type AGV according to the form. The AGV used is mainly converted into AGV by the forklift that has been used in the market. The forklift without the forklift can be changed into AGV, which can save a certain cost. The fork type AGV is characterized by a relatively large load capacity and a maximum load capacity of up to five tons. The main feature is that the height of the lift is relatively short, generally up to two hundred and fifty millimeters, so it is suitable for carrying goods from quantitative to low in the factory. The stability is relatively high.
The camel-type AGV, according to the needs of production and the type of products handled by the product, can be used in the electronic transportation of the fiberglass industry, the transportation of military materials and the printing industry, and the composite flexible packaging printing and dyeing. Heavy-duty AGV is mainly used in engineering machinery heavy load, and the carrying capacity can reach 10-20T. There are other types of AGVs that are suitable for use in rail traffic (city rail bogies, axle box ring gears) and aerospace manufacturing (aircraft skin riveting).

Reprinted from the network