2018 CeMAT Logistics Show officially opens! Let's look at the most advanced mobile robot
The Asia Logistics Trade Show is in progress.
On November 6, 2018 Asia International Logistics Technology and Transportation System Exhibition officially opened in Shanghai New International Expo Center. As a key part of logistics automation, logistics handling robots are naturally necessary. What new products will hit this exhibition? Let's go and have a look.
New pine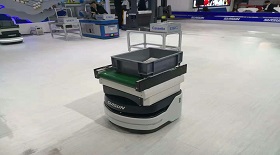 Xinsong released three mobile robot products based on the latest laser contour navigation technology. The related products have the characteristics of rapid deployment, flexibility and high efficiency, and do not need to carry out secondary environmental modification.
Kun ship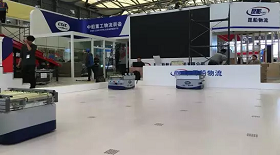 The new intelligent sorting AGV of Kun Ship adopts two-dimensional code navigation mode, and the self-developed scheduling system can schedule 1000 AGVs at the same time.
Lan Jian Logistics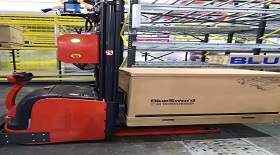 The forklift AGV brought by Lan Jian this time is guided by a laser developed independently, with a lifting height of 7 meters and a load of 1.5 tons.