Uniqlo's parent company invested 100 billion yen to upgrade logistics automation
On October 10, Asian clothing giant fast retailing co. ltd. ( 9983. t ) announced on Tuesday that it will carry out long-term strategic cooperation in logistics with Daifu ku co. ltd. ( 6383. t ) to serve the group's annual sales of 3trillion yen.
It is reported that the two companies will reform and improve the company's logistics system on the basis of Aria Ke's warehouse in Tokyo. Both sides will carefully assess the current distribution situation of Fast Retailing and develop innovative and revolutionary logistics systems to deliver products to customers more quickly.
According to the statement, the cooperation will be carried out from four aspects: the introduction of the most advanced automation equipment, the formation of a special team, the introduction of automation facilities in an all-round way, and logistics system development cooperation.
Logistics automation can not only speed up product delivery to adapt to channel transformation and consumer experience improvement, but also save labor costs for the group.
According to Tadashi Yanai Liu Jingzheng, chief executive of Fast Retailing, at the strategic cooperation conference, after its Tokyo warehouse is fully automated, it can lay off 90 % of its staff while allowing 24 - hour work.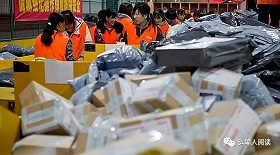 The Asia Logistics Exhibition will have more wonderful things to watch. ( November 6 - 9 )