International AGV Pavilion
CeMAT ASIA 2022

More information about International AGV Pavilion, click here.
CeMAT ASIA Overview
CeMAT ASIA 2021, Shanghai
● Nearly 800 exhibitors

● Over 80,000 sqm display area

● Over 84,000 fans on WeChat public account


International AGV Pavilion at CeMAT ASIA 2022 is

● a cooperation product between Deutsche Messe and Prof. Scheulze as well as Prof. Li.
● a highlighted competitive center for AGV exhibitors and visitors at CeMAT ASIA.
● a centralized platform located with standardized booths ready to be used for exhibition.
● a convenient facility with kitchen and additonal supplying services.
● for exhibitors to save a lot of efforts for the exhibition.
● for exhibitors to receive undoubtedly a high price/performance ratio.
Development of International AGV Pavilion since 2008


Booth


Service


● Minimum 10 sqm

● 1 standing table & 2 bar stools

● 1 round table & 3 chairs

● 1 electric socket (220V) & spot lights

● Company name and logo-English and Chinese version


● 1 movable brochure rack


● 1 waste paper basket


● Central info desk


● Contact person on site

● Meeting room

● Lounge area


● Kitchen

● Drinks and snacks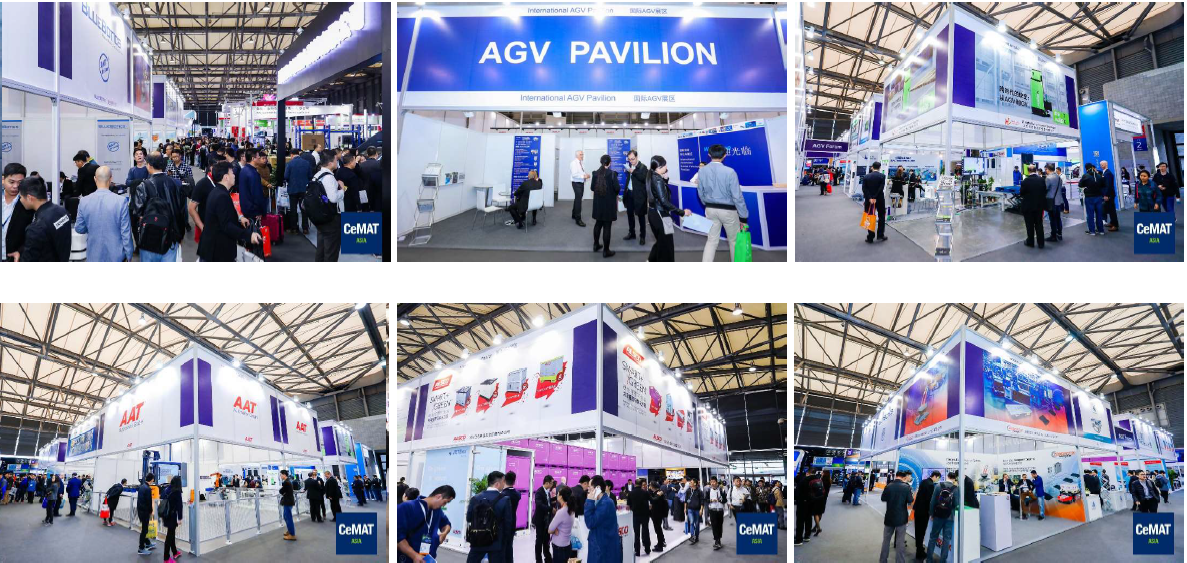 AGV Forum

On site at CeMAT ASIA 2022

● Presentations and discussions
● 20 min. to 30 min. each company
● Manuscripts in English and Chinese
● First-come-first-arrange
● Not a must to present
● Start with AGV introduction by Prof. Schulze and Prof. Li
Online

● For the case that AGV Forum cannot be organized on site
● Every company at AGV Pavilion may provide a presentation video
● All videos of AGV Pavilion exhibitors are played online through channels of CeMAT ASIA
Organizer


Deutsche Messe

Mr. Carsten Fricke


Ms. Julia Bress


Phone: +49 511 89-32113

Fax: +49 511 89-34132

E-Mail: carsten.fricke@messe.de

E-Mail: julia.bress@messe.de

Website: www.cemat.com


In cooperation with


Leibniz University Hannover & University of Applied Sciences Ostwestfalen-Lippe


Prof. Dr.-lng. habil. Lothar Schulze

Prof. Dr.-lng. Li Li, PhD

Phone: +49 157 71456389

Phone: +49 5261 7025280


E-Mail: schulze@pslt.uni-hannover.de

E-Mail: li.li@hs-owl.de

Website: www.ubsgmbh.de

Partner: UNTERNEHMENS BERATUNG SCHULZE